On the second last episode of Netflix's Never Late| African Time Podcast, the ladies discuss playing typecast stereotypical characters
Netflix is back this week with a new episode for their limited series podcast, Never Late: African Time hosted by Zweli Mqhele and Andy Maqondwana. On the second last episode, they feature, Catherine Kamau from Kenya; Sharon Ooja from Nigeria and Candice Modiselle from South Africa.
Read more: WATCH: The Kings & Queens Of Netflix Break Down Their Acting Careers
On this episode they breakdown the culture of Typecast in the Acting industry and the type of effect it has on their careers. At first each individual spoke on what they would do outside of what they are currently doing, and Candice said she would be a Director and Sharon said that she would be a musician.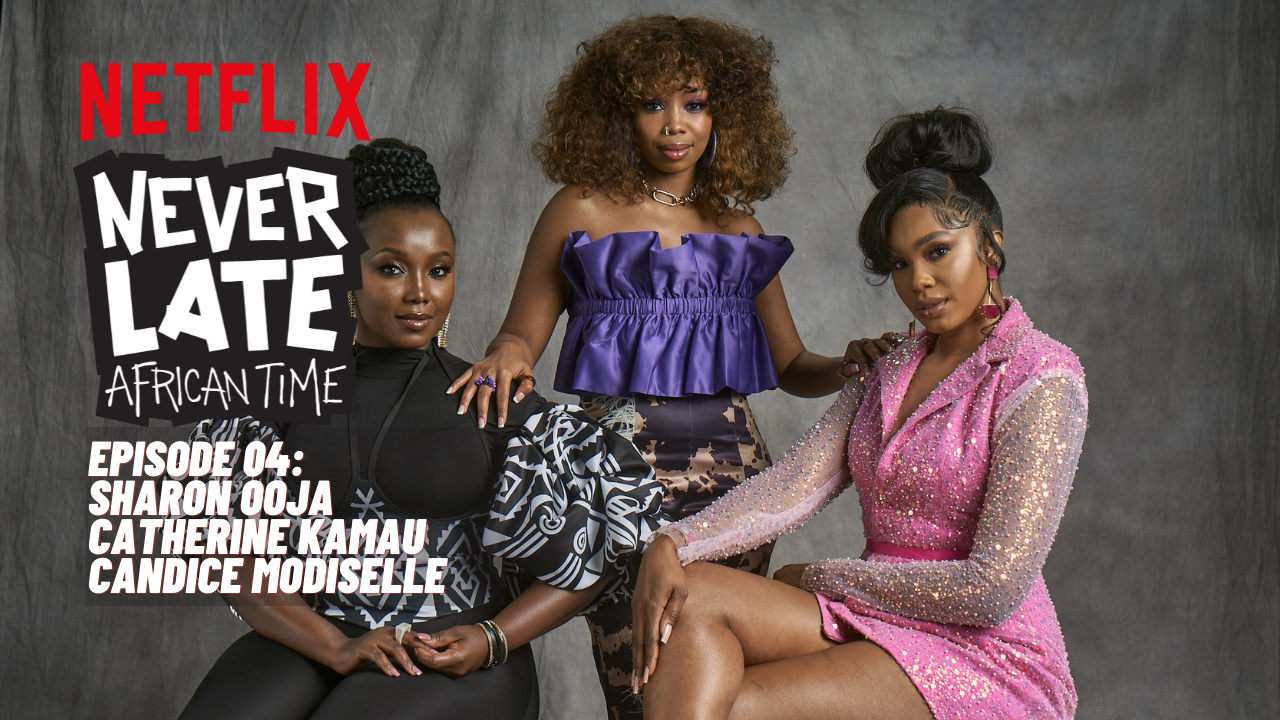 The three talented actresses went on to sharing how their passion for acting has gotten them this far as well as the alignment of events to their dreams as they believe that it's all part of their fate. Candice went on to further expand on her journey in the industry as an actress, dancer and presenter. "I never wanted to be known as just a storyteller and all thanks to my sisters I was able to break out of the title of 'Storyteller' and I could further become an entertainer. They ushered me into the space allowing me to be independent along the way of building my career"
Catherine went on to share on how she quit school for a role as an extra of which went on to opening doors for her to becoming a lead in a movie. Sharon, on the other hand, also shared on how you can break out of the typecast stereotypical character. She then further expanded her experience in playing certain roles that allowed her to grow and shift in the acting space. She believes that Actors and Actresses are constantly projecting the storyline in the eye of the consumer as they will see the world you tap into in their perspective.
The trio further shares certain work that all individuals have done of which has allowed them to elevate their peaks of their careers. You will learn so much in this episode as the guests share some very insightful information for all industry peers.
We wish the guests all the best with their careers and we cannot wait for next week's episode.
Subscribe: https://bit.ly/2SpsrJ1
Watch the full episode below!