WATCH: Cassper Nyovest Is Sultry & Sexy In "Move For Me" Visuals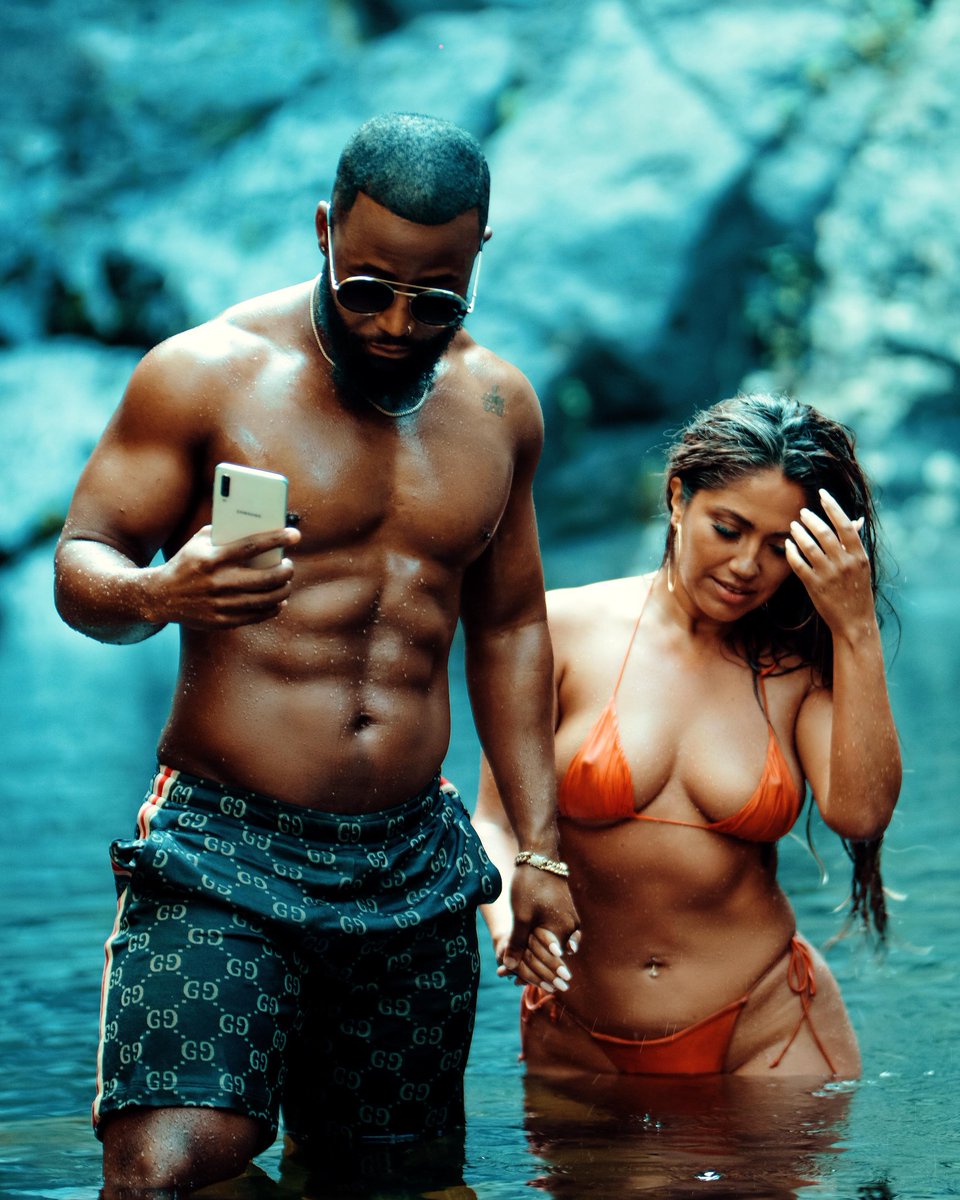 Cassper Nyoves is hella sensual for Move For Me visuals
We know by now that when Cassper Nyovest puts his mind to it, he can definitely do it. It hasn't even been a month since announcing that he flew in international entertainment personality and model, Jessica Burciaga, to star in the visuals and now the full music video for Move For Me has dropped.
Move For Me is the 5th single taken from Cassper's 2018 album, Sweet and Short Deluxe album. The mid tempo pop song has Caribbean and reggae influences and features the sultry vocals of talented artist, Boskasie.
The visuals for the song were shot in what looks like an island paradise. We see Cassper and Jessica get close and sensual. Although the music video was a muss for us a few things stood out. Besides the obvious chemistry between Cass and Jessica, what caught our attention is the amount of flesh shown in the video.
What also stood out for us is the fact the music video looks like it was shot on an isolated island. The views from the hill tops to the scene where they are floating on the river- everything looks exotic.
Peep some of the comments from social media about the music video:
Unfortunately yet again Cassper nyovest proved to be the best hard-working artists in Africa. I mean who doesn't know Cass?? His work ethic is on another level. This vedio is going to sweep awards I tell you. Great peace of work 🙌🙌 #MoveForMeMusicVideo pic.twitter.com/fER43Les5T

— Dr Maheya (@johny_theblessd) May 31, 2019
This video makes u remember all the gals u ever dated.. #MoveForMeMusicVideo pic.twitter.com/hL5v8aY2mO

— myfuzzy (@fuzzyfezeka) May 31, 2019
@casspernyovest #MoveForMeMusicVideo eng nketsatsa nywe nywe nywe murr💪🏆🥇 me too I want to flex of some beautiful girls brother 🏁🏈

— Ofentse Matsobane (@_OfentseLehipi) May 31, 2019
Peep the music video below!
Facebook Comments