WATCH Flex Rabanyan WINS The Hustle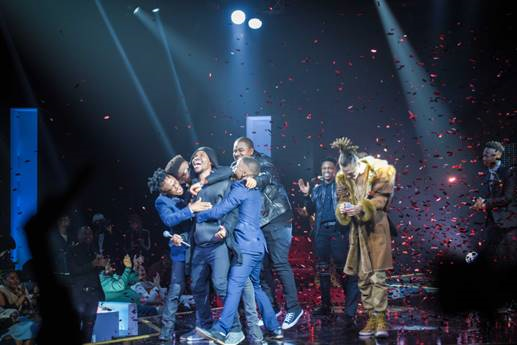 KwaZulu-Natal's Flex Rabanyan (Mpumelelo Mthembu) was named the winner of The Hustle season two, at Braamfontein's Shine Studios. Rabanyan's is named the winner after a tightly fought contest with Johannesburg's Josh The I Am (Joshua Pieterson).
THIS IS WHAT HE WON:
R 250 000 cash prize
Opel Corsa Sport
https://www.youtube.com/watch?v=kdHowKMCk1k
Catch a repeat of The Hustle Finale on Tuesday, 20 June at 3PM simulcast on VUZU (DStv channel 116) and VUZU AMP (DStv channel 103).
Facebook Comments