WATCH: Khuli Chana – All Hail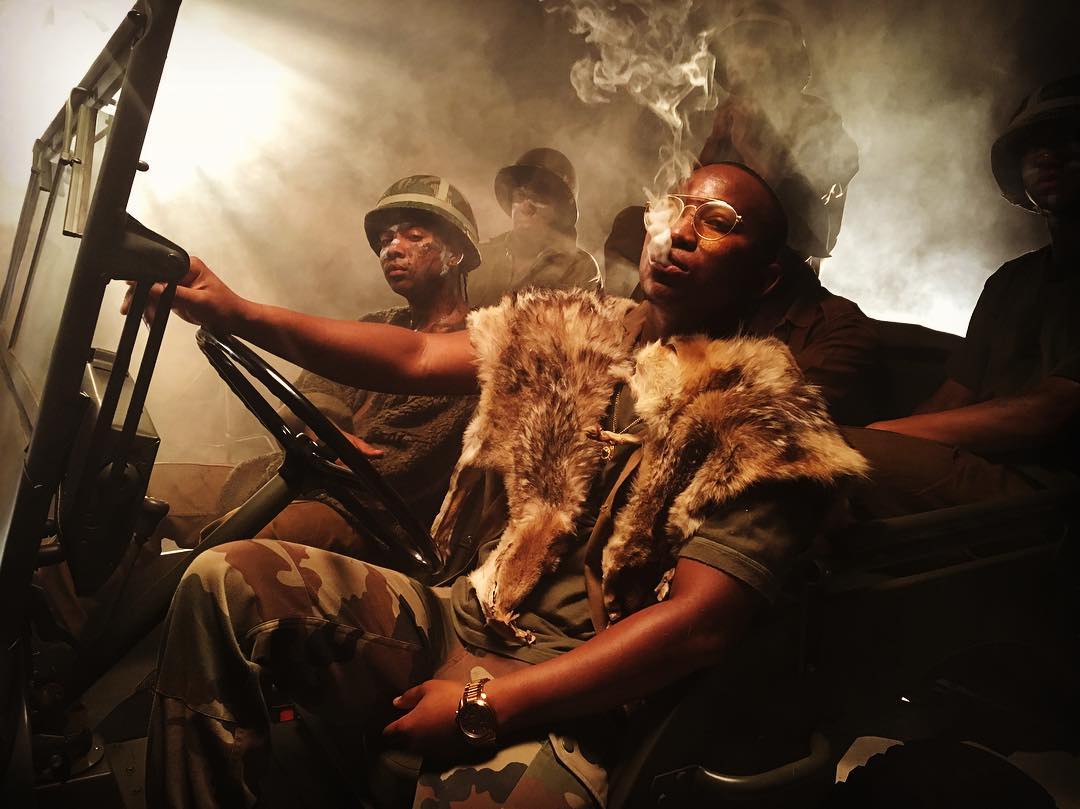 Khuli Chana has to be the king when it comes to the music right? The visuals for his fresh joint, All Hail, featuring Cassper Nyovest and MDB just dropped and we could not have asked for a better way to start the month.
The visuals for this video are super striking and much like it's predecessor, One Source, All Hail is hella wavy and actually has a strong story behind it.
Shot by super director, Kyle Lewis, the quality, plus the imagery reflect his previous work such as Cassper's War Ready video. The main theme of this video is war and preparing to take over their rightful places of being kings – hence the title.
The video starts with a quote from Shakespeare: "Cry 'Havoc!', and let slip the dogs of War", which is a military order given to the soldiers who, upon hearing it, unleash chaos and violence. So Khuli Chana is just letting us know that he is about to f*ck things up!
There is imagery of military weapons such as guns and war tanks, as well as of men wearing soldier apparel and barb wire – setting the scene for the hard punches the gents have lined up for us in their verses. On that note, Khuli Chana took his rightful seat on the throne, Cassper Nyovest served some illing punches and MDB just killed the hook.
There are some real, striking and disturbing images and I must say that the editing of this video is superb – you can just feel the energy from across the screen. You will either vibe with it or not. Huge props go to the styling of the film, plus the editors – they did a stunning job.
Check out the video below!
http://https://www.youtube.com/watch?v=rh4CTuPHkHo
Facebook Comments