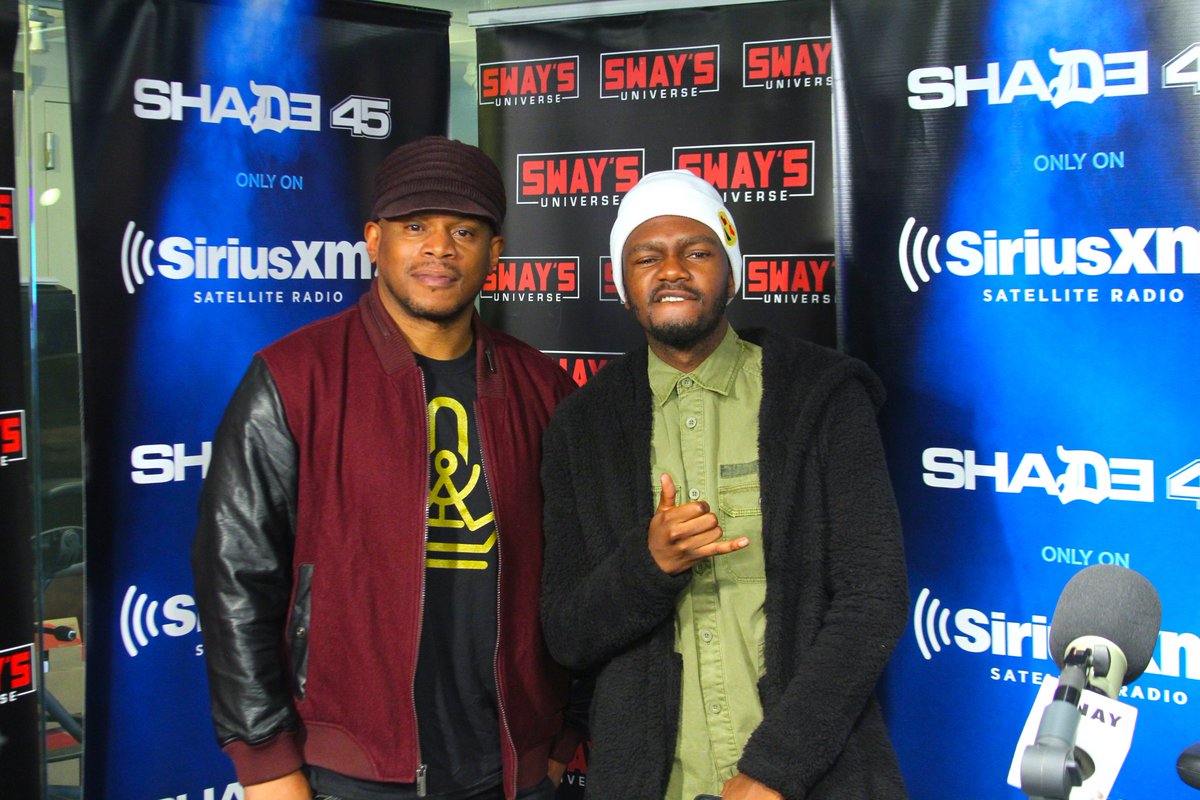 Kwesta has become the third rapper to grace the infamous seat on the acclaimed breakfast show, Sway In The Morning. The Katlehong-born rapper was in America performing at the SXSW (South by Southwest) music festival in Austin Texas and stopped by the radio show for a young interview.
Unlike the Cassper and AKA interview, plenty of Kwesta fans were really hyped up with his freestyle because he is known as the king of bars based on his track record.
The rapper gave an interesting interview and spoke about his early influences and life growing up in Katlehong. When it came time for him to freestyle, he came alive and showed us exactly what he is about. And man, he made us proud! He might have also been the only rapper from Africa who made Sway to jump off his seat and yell "WE'VE GOT OURSELVES A HYENA"!!!
Check out some of the responses to his freestyle:
Why is Kwesta so underrated? 😭🙀😭🔥he killed that freestyle #KwestaOnSway

— 🌹 (@OreoGill) March 24, 2017
Mayibabo!!!@KwestaDaKAR #KwestaOnSway pic.twitter.com/BO1fSX9fO8

— Just_Motha (@Bab_Mortar) March 24, 2017
#KwestaOnSway RSA on the Map!
Fire!!

— Rorisang Modisane (@passh_17) March 24, 2017
#KwestaOnSway killed it, interview, freestyle and everything on point..

— Master (@Master_Sbu) March 24, 2017
Kwesta is on his own level🔥🔥🔥🔥 #KwestaOnSway

— DUNCAN🇿🇦 (@IAmLedunco) March 24, 2017
#KwestaOnSway @KwestaDaKAR leaving Sway pic.twitter.com/gvZOtRHQct

— #CAFSuperCUP👆 (@Iamsbuworldwide) March 24, 2017
#Hang10 #mfana, even if they don't recognize your #talent; shine like the #stars eb'suku👊🏾. Sho dlozi #KwestaOnSway

— Nathi Trevor Mabaso (@Ken_Eye) March 24, 2017
Watch the interview below!
http://https://www.youtube.com/watch?v=cbxL07F6Ip4&feature=youtu.be&a