Just two weeks ago Miss Pru released a killer track featuring Blaq Diamond and Malome Vector titled 'Price to Pay'. As one of the few artists who are still left at Ambitiouz Entertainment alongside The Blaq Diamonds. They're also the most if active of the bunch.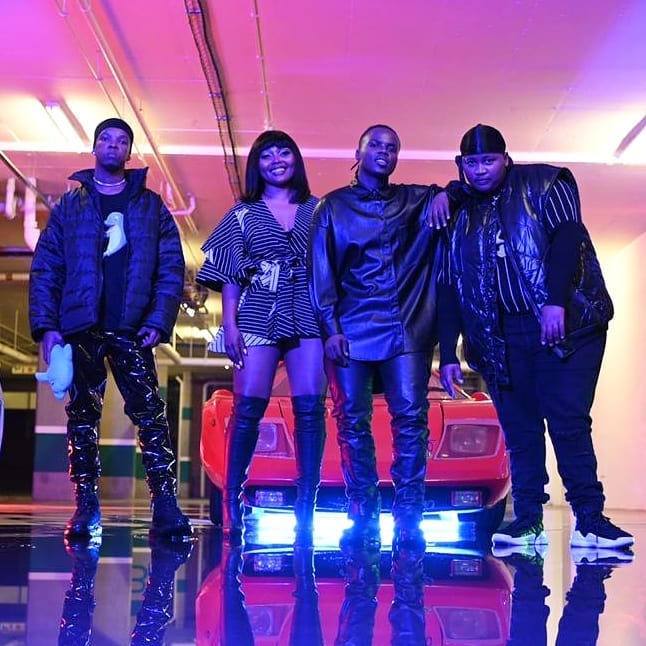 And just a few hours ago Miss Pru dropped the music video to the trap-infused track. The song is true to the Ambitouz Entertainment sound. Trap filled and airy notes fill the sound and listening to the track you can't help but imagine Emtee on the track. As it sounds highly similar to the trap-filled sound that Emtee pioneered while under the label.
Miss Pru DJ – Price To Pay (feat. Blaq Diamond & Malome Vector)
The star of the track has to be Sphelele Dunywa from the Blaq Diamonds who exquisitely executes the hook for the track and laid probably the finest verse of that track as well. He glosses on the track but nothing about how he delivers the verse is off-putting in any way. Instead, he just oozes of confidence and
Malome Vector also holds up his end and delivery a convincing solid verse. make the track a solid track from start till the point the second member of Blaq Diamond, Ndumiso Mdletshe comes in. From this point, the track detangles and falls apart slightly. his delivery is slightly more erratic than the rest causing a spike and change in tone.
Check out the video and let us know what you think of the video in the comment section below.