Mobi Dixon has been teasing us with the visuals of his latest single Visa and were are excited to announce that they are upon us. The music video made its official debut on MTV Base yesterday. Visa features Kwesta, Nichume and DJ Tira and has been in the making for a while now.
The award winning DJ and producer went onto Instagram to announce that the video is out with a thoughtful anecdote. "I accepted my own challenge to combine Kwaito, Hip Hop & House & #Visawas born. The next challenge was to bring the magic of the audio to the visuals. Thanks to everyone who made it possible. #VisaMusicVideo #OUTNOW (link in bio)".
"I wanted to reflect the music visually by combining vintage and new school flavours together on the music video to depict the blending of genres in the song", says Mobi Dixon
The music video is aesthetically pleasing and genuinely looks expensive. It takes a detour from the generic house music video in that it doesn't feature a "party scene" in some house. The scenes though, culminate in what one would expect an exclusive underground party to look like.
Mobi Dixon says, "The music video is directed by Omen The Chef who did a great job on my previous music video for Bhutiza, which is why I wanted to work with him again to get the same quality. Omen also co-produced the song with me so he has a great understanding of the entire concept of the song."
Shot primarily in a basement, the music video features dancers and what looks to be custom, imported cars. Mobi Dixon, DJ Tira, Kwesta and Nichume all look dressed to the nines. Swanky!
Mobi Dixon's upcoming album, 10 Steps Forward, will include some big names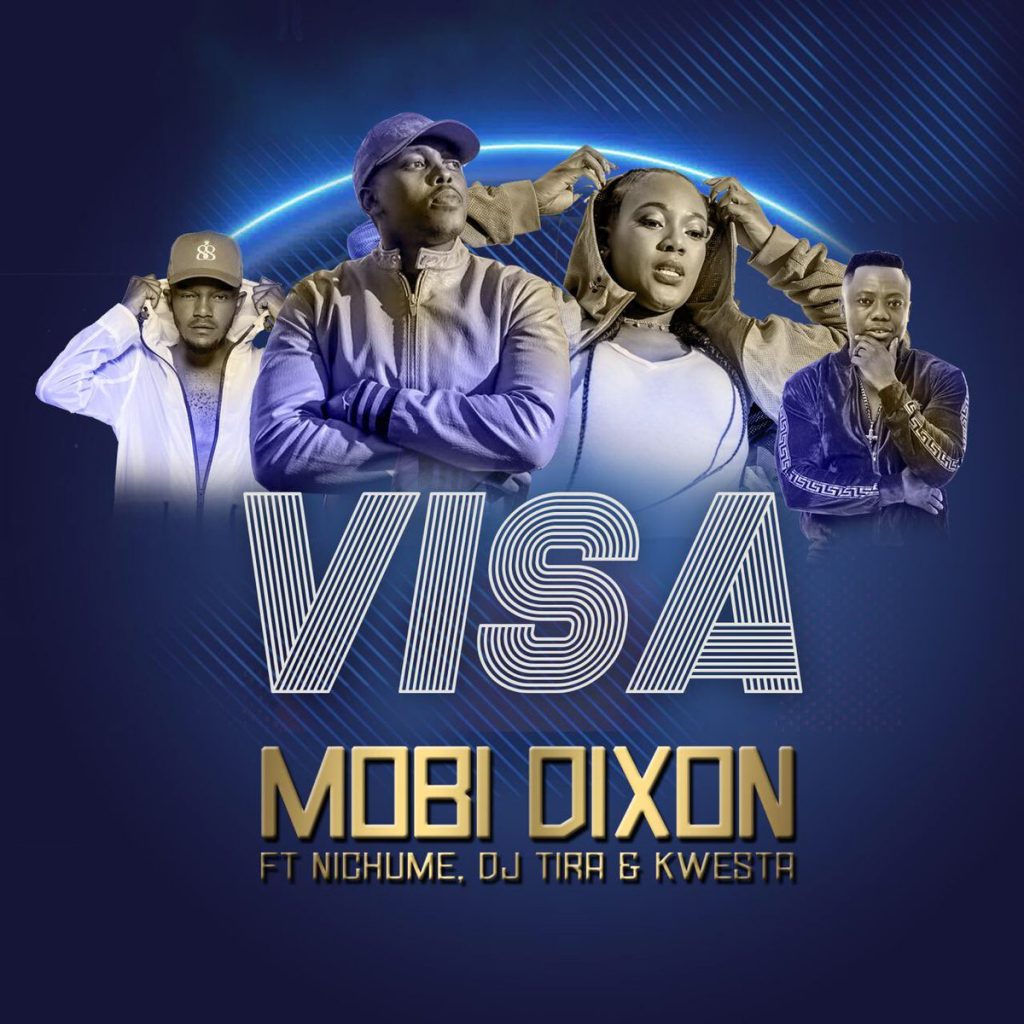 Visa is the first single off Mobi Dixon's upcoming album titled 10 Steps Forward which sees him working with a host of high profile vocalists. Nokwazi, Shekhinah, Tamara Dey, J Something and Samthing Soweto make an appearance. Some new kids on the block Dladla Mshunqisi, Lungisa Xhamela and Nia Pearl also grace this album. The album 10 STEPS FORWARD is set for release on 24 August 2018.
Visa dropped a few weeks ago to massive love from fans all across the country. Have you heard it? Have you seen the video? Let us know!