WATCH: Moozlie Serves Boss Lady Vibes In Getting Cash Video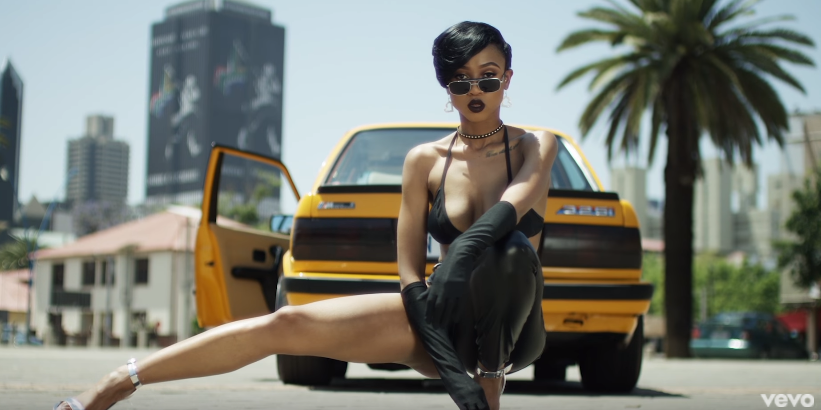 In case you missed the train, Moozlie is building an empire and she shows off her boss lady side in her new video for the track Getting Cash. This is the second video to come from the rapper and the song is taken off her debut mixtape, Versus.
Getting Cash is basically Moozlie stunting on us and rightfully so because the petite beauty has had a good year. She raps about stacking racks and living the good life that she works hard for. Since leaving Cash Time, Moozlie has started her own record label, Nomuzi Mabena Music and has been winning. She recently released her debut mixtape, Versus, for free.
The video is clean and well shot; peace to Studio Space Pictures for the plug because they did an incredible job. The video moves from the streets to the club to a huge mansion and rooftop vibes. Moozlie is in her element and clearly owns what she says in the song.
The styling of the video is also quite on point and just from the clothes, one can tell that Moozlie is no regular artist, she is schmoney. There are fur coats and plenty of leather and lace which help to tell the narrative of the video- getting guap my G.
Peep the video below!
http://https://www.youtube.com/watch?v=z7yLF0CuqwE
Facebook Comments