There is no way of dimming Nadia Nakai's star now is there? The talented Family Tree rapper is out making a name for herself on the world stage. Weeks after announcing that she will be dropping her collaboration with big clothing brand, Redbat, Nadia Nakai is set to take us on a global journey.
She went onto her Instagram page to announce the collaboration: "I'm so happy that I don't have to keep this a secret anymore! I've collaborated with @sportscene_sa on an amazing fashion line with Redbat by Nadia Nakai!"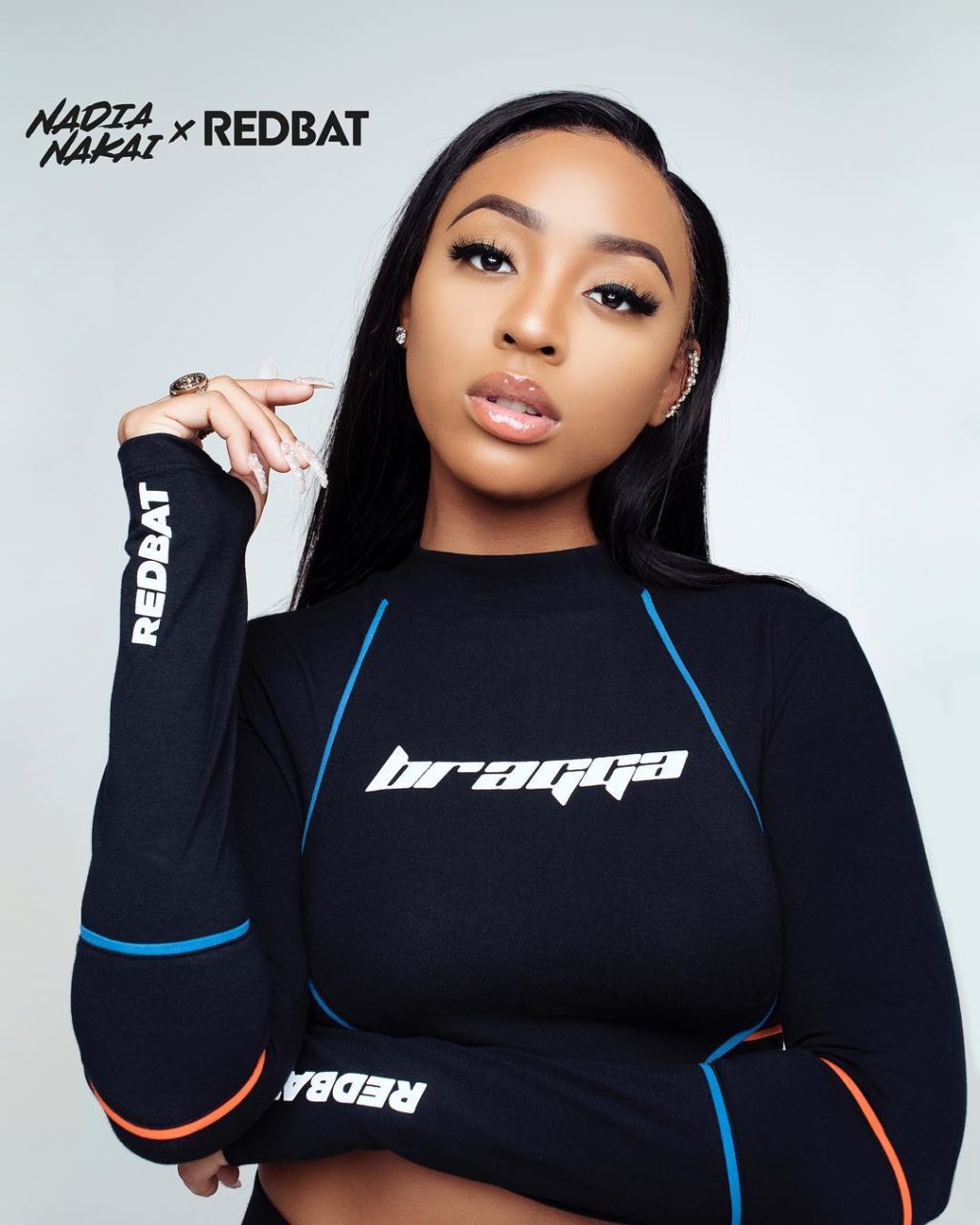 Bragga Goes Global is set to take us on a global journey with Nadia Nakai
She took to her Instagram again yesterday to announce that she is launching her first episode of Bragga Goes Global. This is a short series where we will be witnessing, first hand, how she takes over the world. We will be introduced to the team that is behind her global domination as she explores the many opportunities in the world of arts, entertainment and fashion.
"In this episode we head to London with the @Sportscene_sa team to source for Thee 1st Female collaboration drop with Redbat. Join me on this journey and see the inspiration behind the #NadiaNakaiRedbatRange!"
She spoke about what the initial intention of going to London was and what it meant for her brand.
"What we were getting up to in London was to figure out what trends have obviously been established there that will then reflect in our market later on in the year", she says.
The refreshing thing about this series is that we get to see growth from her first web series, Bossing With Bragga. We see Nadia Nakai more in control of her brand and what she decides to do with it. We also see how much she has diversifies her brand to include many more elements such as fashion.
This should be an interesting one to look out for!
Peep the short video below!
http://https://www.youtube.com/watch?v=0h9CP3HC1a4&feature=youtu.be