Nadia Nakai is monumental in visuals for 40 Bars alongside Emtee and DJ Capital
Nadia Nakai has finally released the visuals for her single, 40 Bars featuring Emtee and DJ Capital. 40 Bars dropped back in February as a loosie and sees Emtee and Bragga go bar for bar on the gloomy yet energetic Trap beat produced by Patrickxxlee.
Read more: Nadia Nakai Gives Unsettling Performance In New Visuals For "More Drugs" Ft. Tshego
Nadia Nakai has been putting a lot of effort in the visuals that she's released over the last couple of years with Naa Meeaan, More Drugs and Amai being the best examples. She adds the visuals for 40 Bars to her impressive catalogue, continuing the trend of creative and imaginative visual storytelling.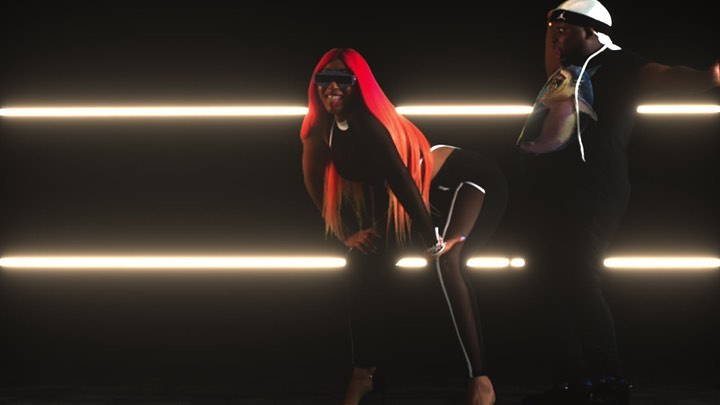 Shot by Studio Space Pictures, the visuals for 40 Bars are performance based and shot in studio. Instead of the boring green screen shots, there is a little more imagination as they play with size and proportions- transporting us into a fanciful world ruled by Bragga.
There are shots of Bragga, larger than life, moving around with the backdrop of Johannesburg skyscrapers. She switches between worlds. From interesting moons and pink hues to stunningly lit shots facing Emtee, elevated by the incredible editing and their overall performance.
Peep the music video below!