Okmalumkoolkat details the complex relationship between his music and fashion in Making Of Bhlomington
On the 29th of May, Okmalumkoolkat released his much anticipated EP, Bhlomingtom. 2 years in the making, the 6 track EP is described as inventive and thrilling and features Sho Madjozi and production from Zoocci Coke Dope. Okmalumkoolkat recently released a behind the scenes look into the making of the EP titled Making Of Bhlomington.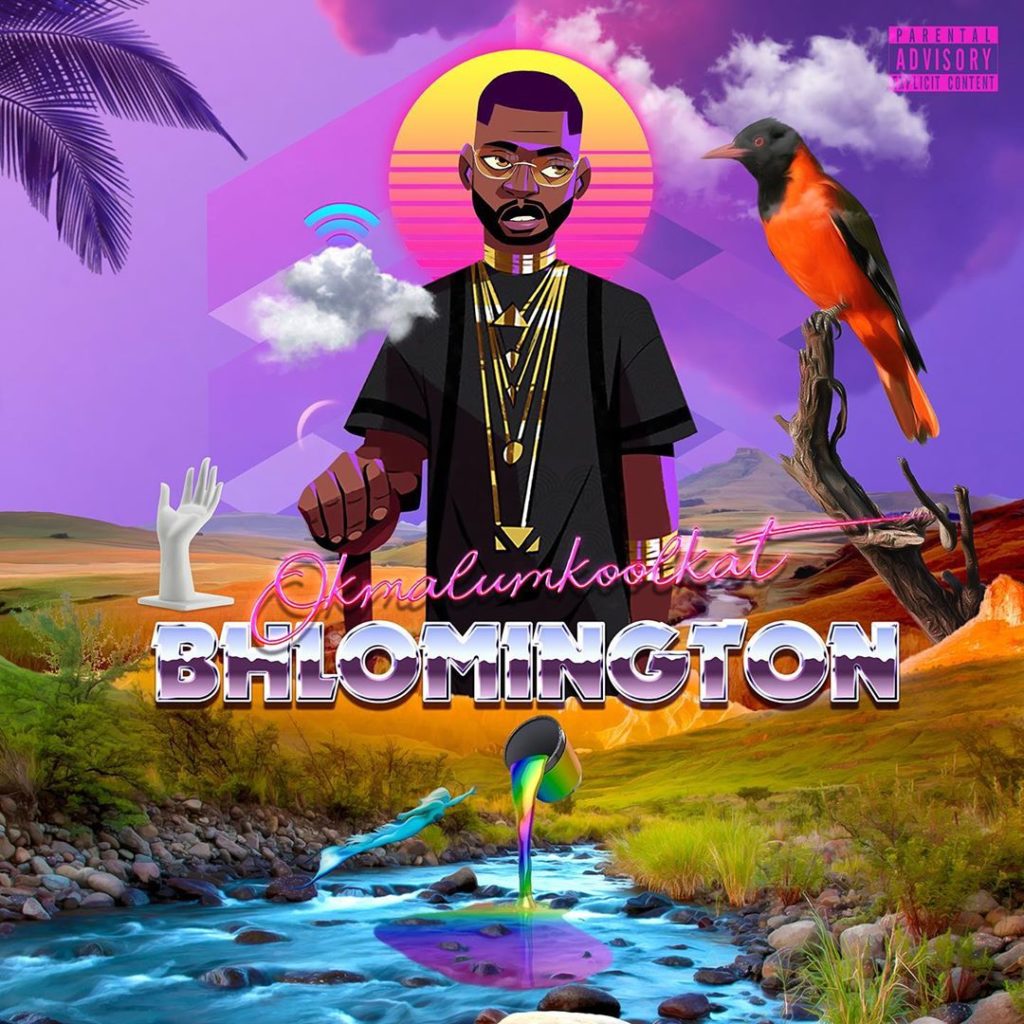 Making Of Bhlomington is a 13 minute experience into the making of the EP. Okmalumkoolkat shares studio sessions, footage of him performing but also an inside look into the complex relationship that his music has with fashion.
Okmalumkoolkat breaks down the inspiration behind the making of his clothing brand, Spova Gang. "Everyone in Spova Gang is really unique but we also form a very big group of like minded people or like a collective, so to speak," he explains. The Mlazi Milano hit maker has been making merch since his Dirty Paraffin days. When he had an opportunity to build his own brand, he made sure that the inspiration came from a pure place.
https://www.instagram.com/p/CB2MC10nPcL/
"I started thinking about a sport jersey for Intuma, a sport that actually sin't recognized as a sport. But since I grew up elokshini (hood), it's definitely something to look out for in the future as a real sport."
He touches on how, with Bhlomington EP in particular, the music inspires the fashion and vice versa. And this makes sense since half the songs on the EP are about drip and looking fresh- something Okmalumkoolkat has consistently weaved into his brand.
And when it comes to the music, he touches on the experimental elements of the EP while commenting on keeping the integrity of his New Age Kwaito sound intact.
Check out the doccie below!