Popsnotthefather debuts first ever music video for KARMAKOLEKT, taken off NNNN
Fresh off the release of his debut project NNNN (Not Now Not Never), Innanetwav artist Popsnotthefather has unleashed his first ever music video off the project. KARMAKOLEKT, directed by Morale Phala and shot by Clout Cassette is a chronicling of his demeanour after he breaks things off with his supposedly cheating girlfriend.
Read more: REVIEW: Popsnotthefather's New EP, "NNNN", Is An Experiment In Trust
KARMAKOLEKT sees Popsnotthefather come to terms with a relationship that is nearing its end. He describes his girl's unfaithfulness and feeling betrayed because he was fully invested in the relationship. With the song coming in at just under 3 minutes, Popsnotthefather is able to bare his soul and deliver heartfelt and emotive lines. He sings:
"Get at me, know you think you got one over on me/ You saying I'm only your homie ?
You slide with niggas on the low ?/ You feeling different & thinking I wouldn't know?"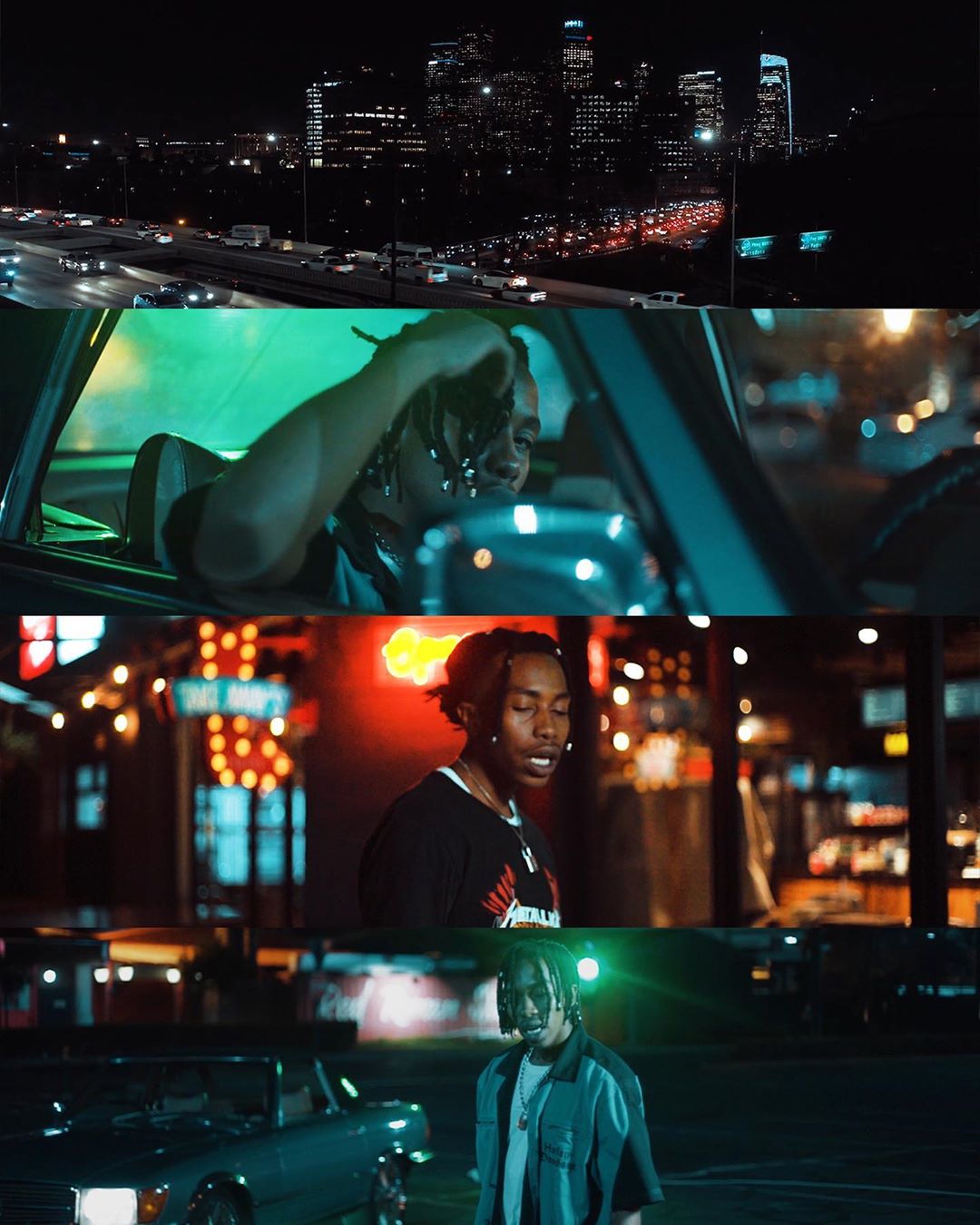 The music video kicks off with Popsnotthefather confronting his girl about entertaining other guys while she's in a relationship with him. She doesn't take kindly to this and breaks things off with him. We then see him cruising the city in a vintage Mercendez Benz.
Morale plays a lot with colour in this music video with red and blue being the dominant ones. The careful selection of blue elements — including when he is chilling with his boys — emphasizes the melancholy he experiences when not being able to forget about her. While the red hues highlight his dangerous and tumultuous state of mind as he wrestles with the end of his relationship. The duality that is captured is consistent with the confusion of being caught between a rock and the hard place.
Following the candid and bold themes tackled in his EP, the music video for KARMAKOLEKT is the perfect visual introduction to Popsnotthefather's world.
Peep the music video below!