Priddy Ugly and Bontle Modiselle are pregnant!
Rapper Priddy Ugly and and TV personality Bontle Modiselle have announced that they are pregnant with their first child. The two released a music video for their latest song, Bonita, dedicated to their unborn child.
Both Bontle and Priddy Ugly made announcements on their Instagram, sharing the news with snaps from the photoshoot and music video. The couple are celebrating ten years together. Bontle captioned the photo: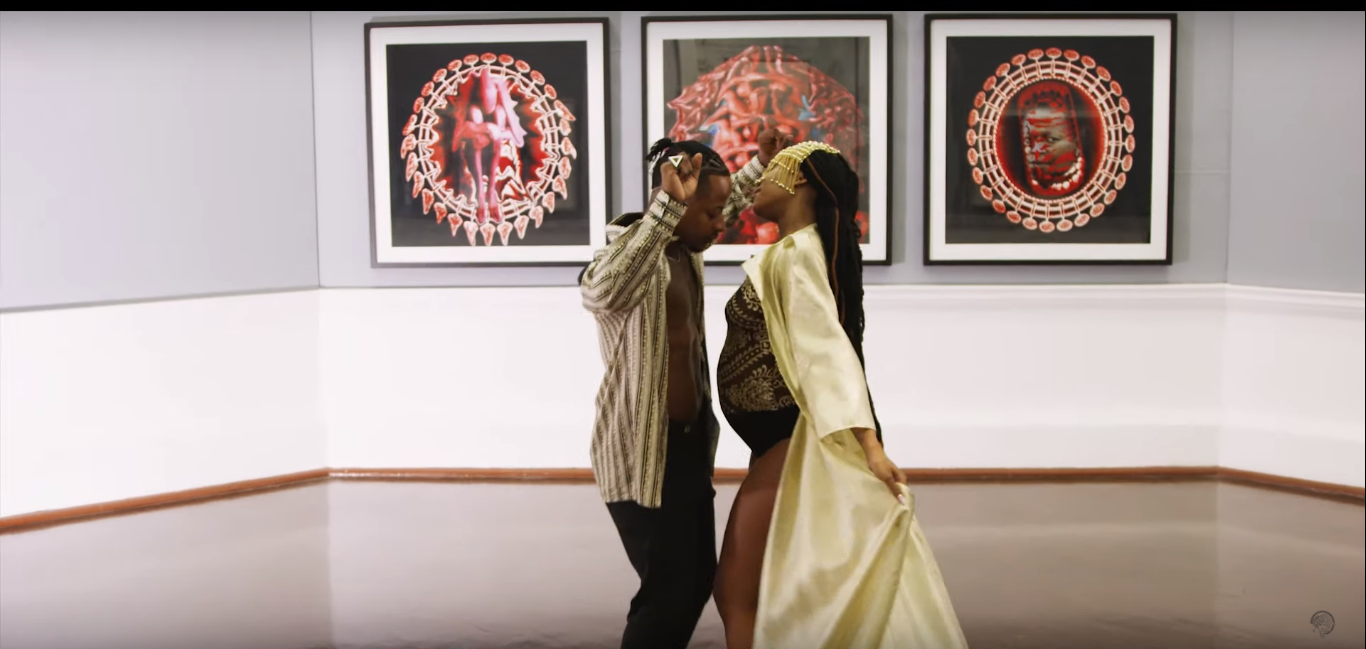 "10 years of our love has given life to our first love. A culmination of who we are and what we have become. We've done many great things, together and individually, but none as incredible as this. There's no way to describe how this feels, but I feel everything all at once, intensely so.

For the first time, I feel superhuman. But above all, I'm abundantly blessed by God to be chosen to mother a child with the man I truly love, coming into a family who can't wait to meet them.
Thank you for the greatest gift of my life @priddy_ugly 👑❤️. I LOVE YOU!"
The music video for Bonita, sang entirely in Portugese, sees the couple performing at an art gallery. The song is a sweet dedication to the love that they both share and how far they have come in their journey. The visuals are stunning and we get to see Bontle's baby bump and how Priddy Ugly completely swoons over it.
Bonita is the first single taken from the duo's forthcoming album, D.N.A (Da New Africa) which is set to be released on the 23rd of August. The couple released a 2 track EP earlier this year titled RickJade.
Peep the music video below!