The 3rd episode of Never Late | African Time Podcast features the Kings and Queens of Netflix
Netflix is back again this week with a new episode for their Never Late | African Time Podcasts and they don't come alone. They bring 'Kings and Queens' this week around the round table as they discuss their acting career journey. On this round table they are joined by the likes of Nancy Isime, Daniel Etim Effiong, Jesse Suntele and Noxolo Dlamini.
Read more: WATCH: The Women Of The Netflix Universe Prove That The Future Is Female
In this episode, Daniel touched on what lead him to go into creating movies and series as he also breaks down on his parents' contribution to his life. Daniel also elaborated on the transition/exchange of cultures in film between South Africa and Nigeria.
Jesse on the other hand breaks down his passion for music and balance between acting and creating music. Noxolo touched on her most memorable audition of which was for a very big production in the world. She further breaks down her role on 'Silverton Siege' and as well as the addressing of colourism in the industry.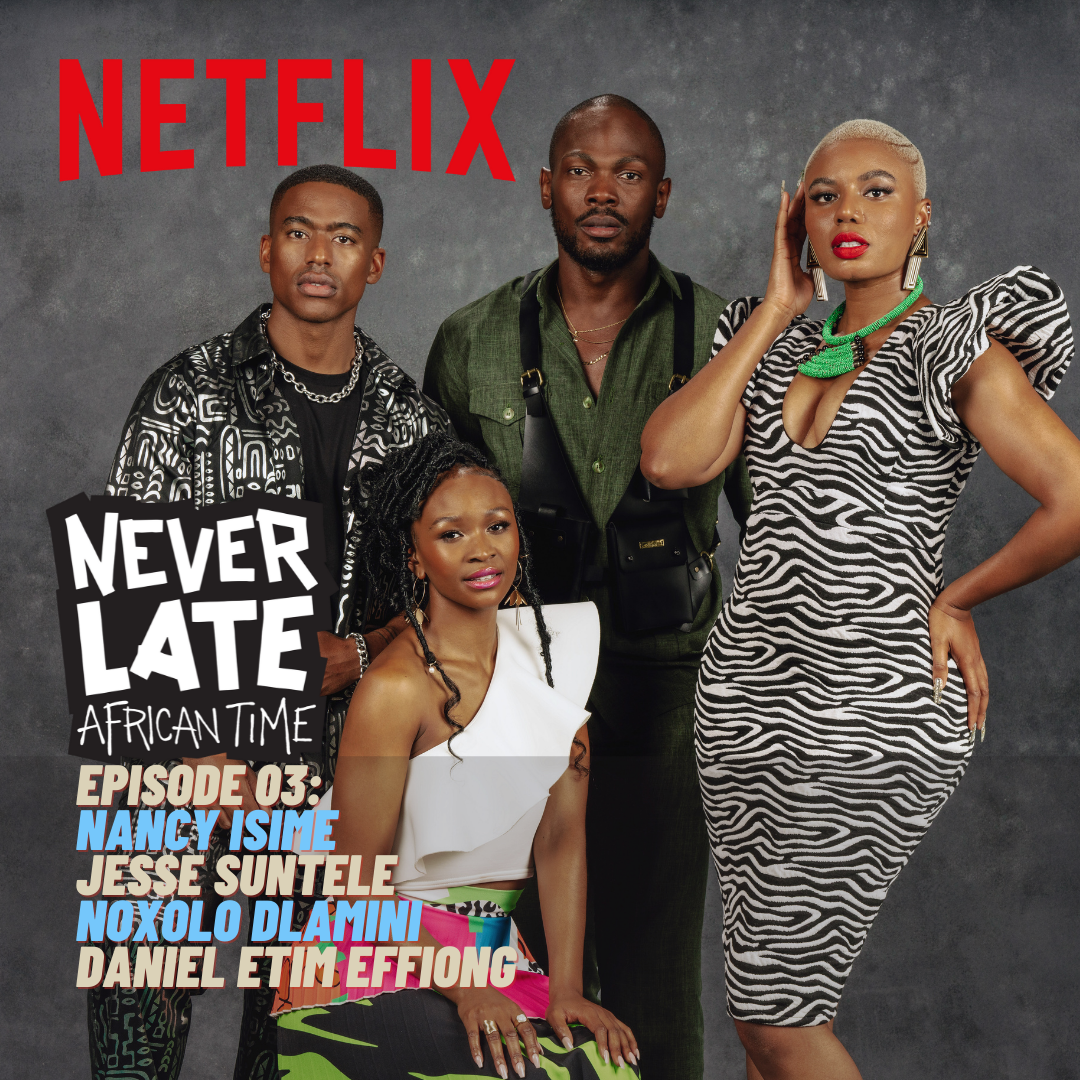 The panel does share very useful information that could be utilised by up and coming film makers. They further speak on their dating experiences and how their careers have impacted their relationships.
Noxolo also speaks on the concept of granting her fans access to her personal life on social media. Mentioning how not revealing her personal life has protected her family members.
The panel further speaks on the next generation of actors as well as the implementation of new systems for actors. Touching on the importance of using social media to shape your brand name and identity.
They then go off to closing the show with their thoughts on the legacy they plan on leaving behind as well as their aspect on African storytelling.
This episode will definitely leave you with many good questions in mind to assist with initiating a career in the acting space.
Watch below: