In the last episode of Never Late| African Time chat to legends Nandi Nyembe, Connie Chiume and Israel Matseke Zulu
Here with their series finale is Netflix as they bring out the last episode of their Never Late African Time podcast. In this episode they feature legendary faces from your favourite TV Shows like, Nandi Nyembe, Connie Chiume and Israel Matseke Zulu.
Read more: WATCH: The Kings & Queens Of Netflix Break Down Their Acting Careers
They talk about the three legendary actors' acting careers as well as the resources availed to them in the industry. They break down the impact of 'protest acting' as well as where they want to be in their careers. Israel was the first to speak on reinvesting back in the craft such as projects in theatre as that is the place that brought their dreams to be on screen to life.
They three further spoke on how theatre creates opportunities for many talented actors and actresses as well as build their experience as this is where they initially began with their careers.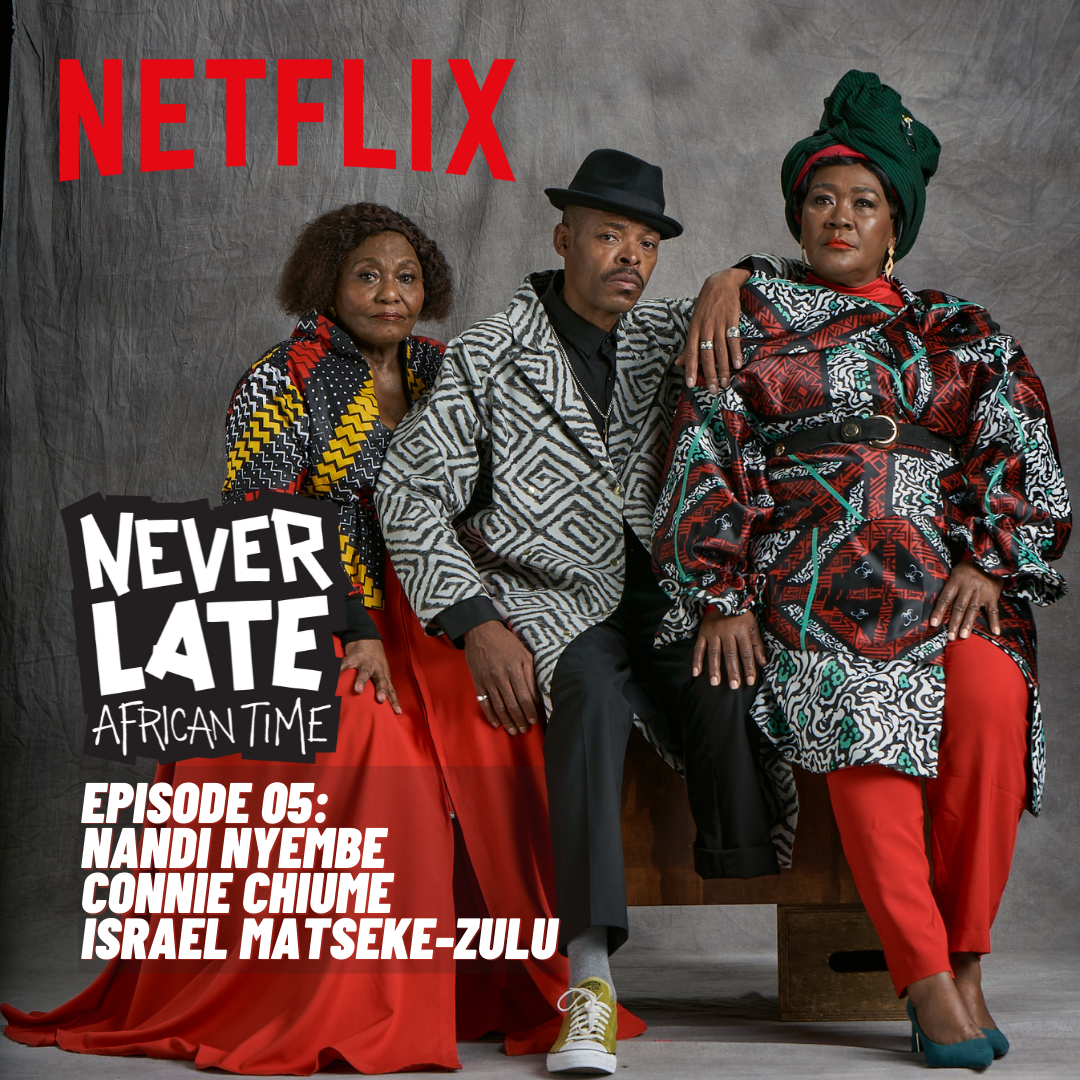 Israel further touched on how the general public consider going to prison defines one's manhood. He then recited a poem around prison and the experience in prison. The group then spoke on the value of actors in the industry as they have to go to auditions even when they have the amount of onscreen experience as well as how most entertainers don't benefit from the awards hence they don't invest too much of their time into the award ceremonies.
They then touched base on the exploitation of entertainers. Nandi then spoke on how the new kids don't do much research on her hence they make her go through the auditioning process. Connie then also spoke on 'Celebrity Syndrome' of which leads to the disconnection to reality with most actors and actresses. She also spoke on how her role in 'Black Panther' opened her mind and eyes on the portrayal of African Stories.
You are bound to be hooked in this episode as the information shared is essential for any aspiring and established entertainer.
You can watch the episode via the link below: