Beauty Corner: The Ultimate Look You Should Try Out This Season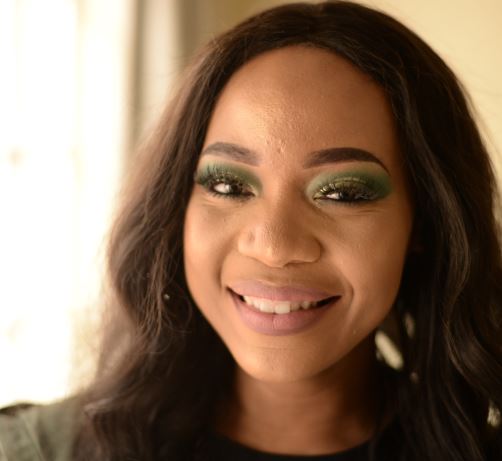 THIS makeup look will make you feel fresher than ever!
On this week's Beauty Corner, we chat to Afrique Beauty Lounge's head stylist and makeup artist Lazola Ngangelizwe who created this awesome spring look,
Have a look and try it out:
This is how you do it:
Brows: Lazola used the Essence brow liner to fill out the the model's natural brows. Furthermore, a kryolan concealer was applied to achieve a proper brow shape.
The concealer she used is from L.A Girl and is a shade lighter than the model's skin tone.
Eyes: The makeup artist opted for an earthy green eye shadow that has glitter undertones to make the overall look pop.
After all, she had to stick to the summer/spring theme. Eye shadows add depth and dimension to one's eyes and the models eyes appear bigger and super pigmented with colour.
Lashes: Strap lashes are by far one of the most popular beauty item in every woman's cosmetic bag. They're affordable, reusable and easy to apply.
Lazola used the 3D mink lashes which are naturally soft, fine to create a very light-weight that holds a beautiful curl.
Face: Lazola highlighted and contoured the model's face to create and emphasize natural shadows. This gives a more defined and angular appearance. The model also has beautiful skin so it was a breeze to do her makeup.
Lips: A nude shade of matte lipstick from Mac was used, This colour keeps the look neutral and the focus will be entirely on the eyes.
What do you think of this look?
Facebook Comments