We Officially Meet Huge Da Oracle In New EP, "Now We're Talking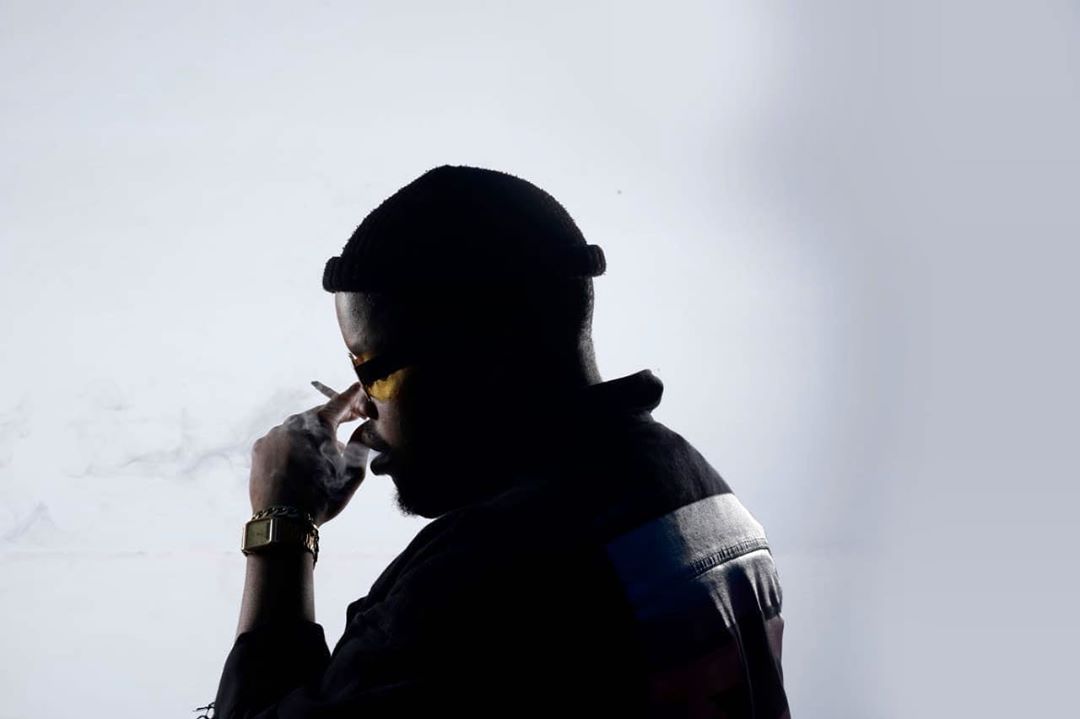 Huge Da Oracle is slowly shedding the "Vuzu Hustle contestant" label and he is stepping into his own on his new EP
Huge Da Oracle recently released his highly anticipated EP titled Now We're Talking. For the most part, we've never really gotten a real sense of Huge as an artist. Yes we know that he can rap and yes we quite familiar with his great affinity for his hometown, Rusternburg but who is he? We get to meet him on his new EP.
Now We're Talking is a phrase that is generally used to indicate an improvement in a situation. It means that things have gotten better or more interesting. And this is an appropriate title for the EP as Huge describes the body of work as "a collection of songs that are a glimpse into his artistry, his versatility, and his self."
We officially meet Huge Da Oracle, the artist, on this EP
The EP is a skillful fusion of Hip Hop, Trap-esque beats with a touch of R&B elements. The lush soundscape allows Huge to tap into deeper narratives of aspects of his life and creates a whole experience. Granted, Huge is his strongest when he's in rapid fire absurdist mode dishing out gem-like one-liners that are punchy and witty but it is when he settles into storytelling mode that we get to appreciate the type of artist he is.
He is confident on Security as he raps about being a big deal and being revered because he is clearly about to take over the game. He raps: "I just want to put my city on the map and some videos the media will catch/ I'm a youngin' but they treat me like a vet, they know that I'm a winner and it's easier to bet." He mirrors this kind of attitude on Dirt where he raps about keeping his day ones and what being from the city of the dirt has taught him.
Read more: NEW: Huge Da Oracle Is Surprisingly Tclean In "Dirt" Music Video
We get a taste of his surprisingly good singing voice on the heart tugging Broken Bones. He pays tribute to his mom and all his women in his life whose shoulders he stands on. This is not the only time he softens up the sound and gives us something more delicate. On the Gvng Interlude alongside Tracy Isaacs, he gives us harmonies set against a backdrop of heavy 808's.
On the more up tempo Beef And Oxtail, he re-unites with his partner in crime Impakt. They body this beat, sounding like tyrants waiting to take over territories.
With the two joints where he features Myth The Chef, there is a new wave feel about the production and how Huge steps on the beat. We have a sneaking suspicion Myth The Chef has something to do with this. He shamelessly raps about wanting money on On Me. Taste sees him rap about doing the nasty with a love interest. What's lovely about this one is how he effortlessly switches between Setswana and English.
The EP comes full circle on the title track, Now We're Talking. "Something in my dreams, I do this for you and me," he sings. He does this music thing for the struggle, survival, victory and defeat. This is worth it for him. This is genuine.
It's nice to meet you Huge.
Stream Now We're Talking below!
Facebook Comments