We caught up with the Vth Season label heads Raphael Benza and Ninel Lara Musson to discuss their 10th year in the music industry as well as the impact of COVID-19 on the industry. See the full interview below.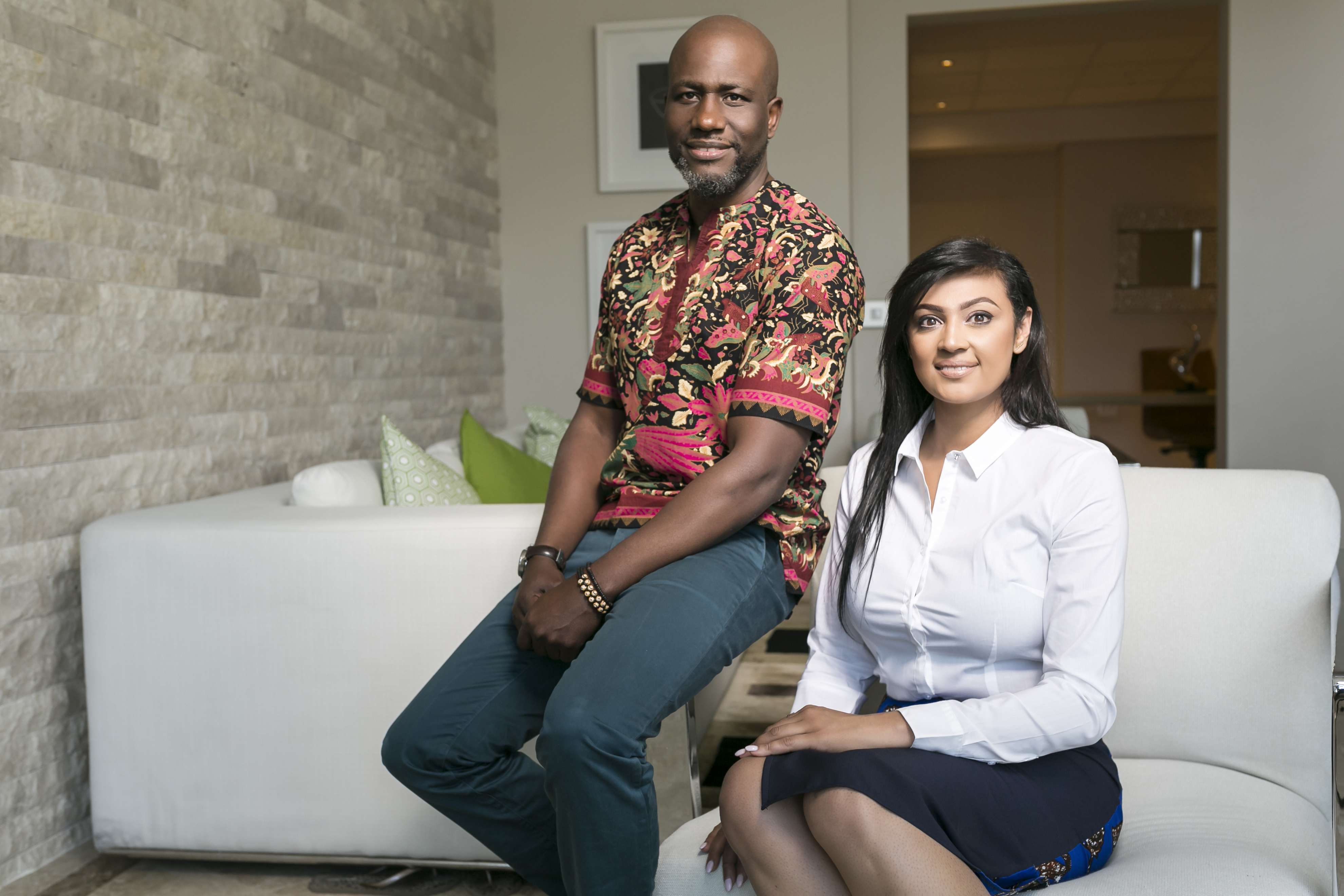 Congratulations on running Vth Season successfully for such a long time. How have you managed to keep afloat during a time where independent/small record labels have seem to perish?
Thank you! Thank you to for supporting music from VTH artists over the years. Makes all the difference!
We started this business to put music artistry at the centre, we built from there and 10 years later that is still our mission every single day. We focus on our core, we don't get easily distracted with the superficial glam aspects of the industry. Benza and I started the company a decade ago and are still very hands on – that helps us stay consistent and helps keep the team we work with focused on our core. It shows in the artists we choose to work with – all exceptional music talent like Ami Faku, AKA, Manu Worldstar, Benny Afroe, Kekelingo and others.
Vth Season clearly has an eye for talent and star quality, what is the process when selecting and discovering an artist to be part of this diverse roster of artists?
We do constantly keep an eye out for talent. At the start, we spend a lot of time getting to know each artist. We work, we spend time together, we talk. By the time we get to a contract we are 150% ready to jump in and move mountains to push that artists career forward. For example, with Ami Faku, even thou she was based in PE, we arranged quite frequent trips so we could work and spend time in person to make sure we started out aligned before the release of the first single Ndikhetha Wena.
The world finds itself in a very critical and interesting time with COVID-19, what plans does Vth Season have for its artists and keeping them active and relevant during this time?
It's a challenging time for artist globally, with live bookings and touring cut-off so suddenly. We are all trying our best to work within the current environment and focus on things we can control. We've increased new music releases for all artists like the debut solo single from Kekelingo, Khonza and a legendary urban hip-hop , Grocery Store collab from DJ D Double D ft Zoocci Coke Dope, Benny Afroe & Manu WorldStar plus a new Lomntana remix from cape town artist afropop artist StepDaddy ft Zingah and Focalistic.
https://www.instagram.com/p/B9d0D0-Hi3T/
During lockdown we've done 2-3 releases per week! We've also launched a mobile studio for VTH artists (VTH Testing 1 2 3 ) that we can send to artists at home. The idea is to up skill the creators to be able to record their vocal demos and even final vocals and learn to produce some music. We feel this will assist them in doing what they love most, plus empowering them to become tech savvy and getting them active to prepare for online live shows and for when we are back on the touring circuit and performing at concerts again. Visual content and social media activity has also been focus. We've supported the launch of new platforms from artists – like #AKATV. We have tried to find ways to do econcerts and acoustic recordings at home so artists can stay connected to fans.
Being a creative agency and record label you are able to spot trends, what future do you see for artists and performers post-COVID-19?
I believe the foundation of our industry is exceptional music content and artistry. I don't believe that will change. Fans will still want to hear and see the music performed 1 year from now – whether the artist is live on stage at a concert venue or via new technology like augmented reality. The entertainment experience may evolve over time, but at the core it will still be a good music and entertainment that people connect with – – like Supa Mega Show, or Sincerely Yours or Drip Sundays.
What advice do you have for young artists during this lockdown period?
It's difficult for all human beings to stay motivated right now.
Try staying busy with activities to:
1) Develop your craft – write, practice or rehearse performing your work
2) Maintain your social media content – release acoustic covers on insta or try regular Tik Tok challenges to build your following
3) Learn about the industry –Follow people you want to work or collaborate with, learn and watch what they're doing, join insta live knowledge sharing platforms, read articles, join free webinars or approach a mentor – they may be less busy at this time
What can we expect from Vth Season from this point on?
This year, we are growing our artist roster, probably doubling soon. We are developing several in-house services and will soon announce a few new partnerships. We are all about pushing boundaries with artists – today we announced a Double Platinum record with breakthrough artist Ami Faku. And that is the kind of thing you can expect a lot more of from us!