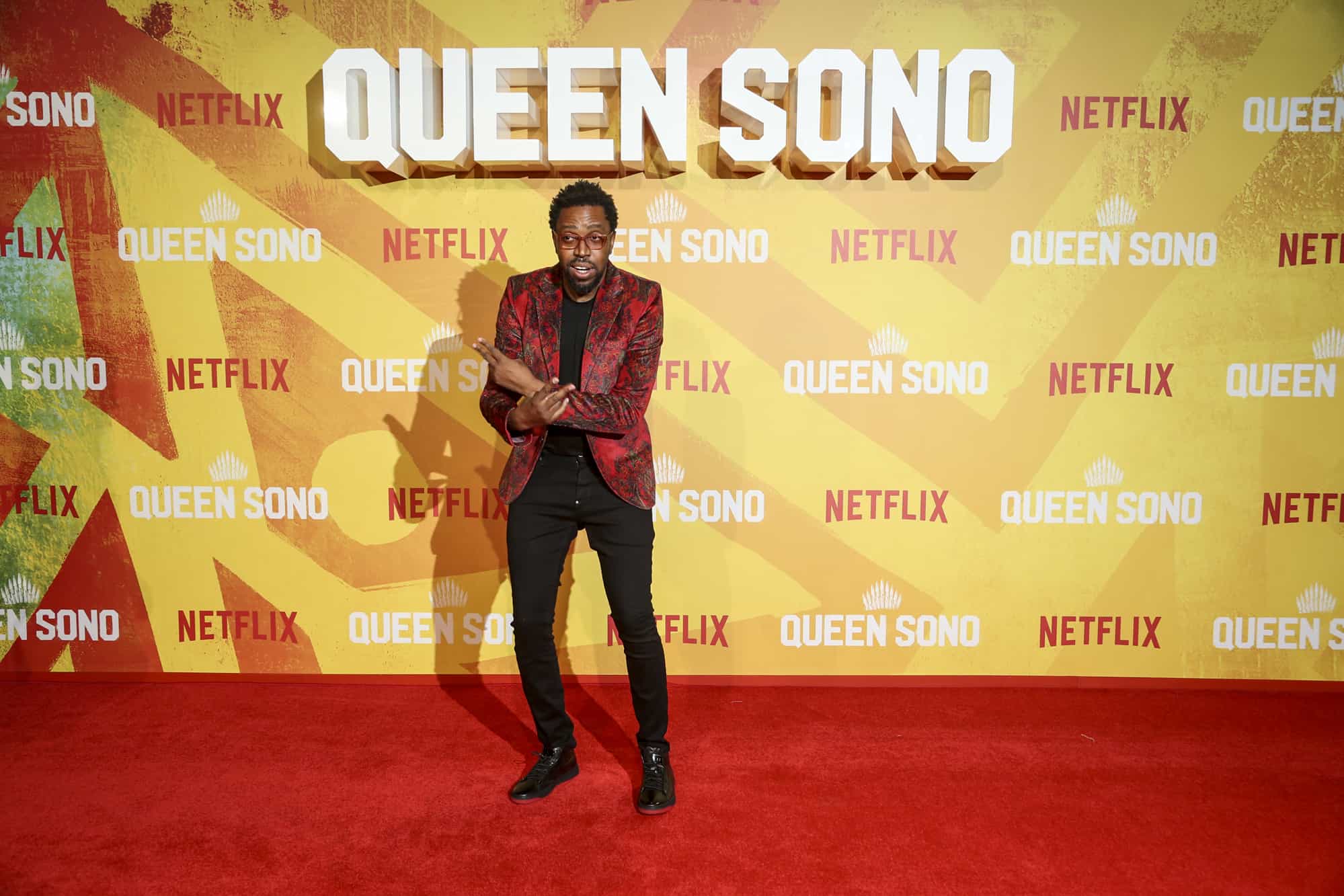 After speaking to the beautiful and talented Chi Mhende and Enhle Mbali, we also had the opportunity to sit down with one of the series' directors, Kagiso Lediga as well as Vuyo Dabula who plays Shandu Johnson Magwaza.
As a big fan of the spy genre, Lediga was inspired to tell a unique type of African story. With Queen Sono's roots deeply entrenched in the narrative and theme of African politics, Lediga wanted to explore the aspect of duality through the series. He particularly wanted to demonstrate this through the characters who appear to display a two-fold dynamic to them.
Shandu, for example, is painted as this villain with his military background contributing to that perception. However, for the same reasons he can also be seen in a positive light as a hero. The exact same can be said with Queen Sono's character who presents a very fearless and tough exterior when on the inside is very vulnerable due to her own personal struggles.
Speaking on his character as well as the challenges he encountered in molding Shandu's identity, Dabula expressed that indeed it was not an easy journey. With Shandu being such a complex character, Duabula felt that he had to peel through the character's many layers in order to uncover what really drives his persona. Nevertheless, Dabula is one who to not back down from any challenge, encouraging him to push through.