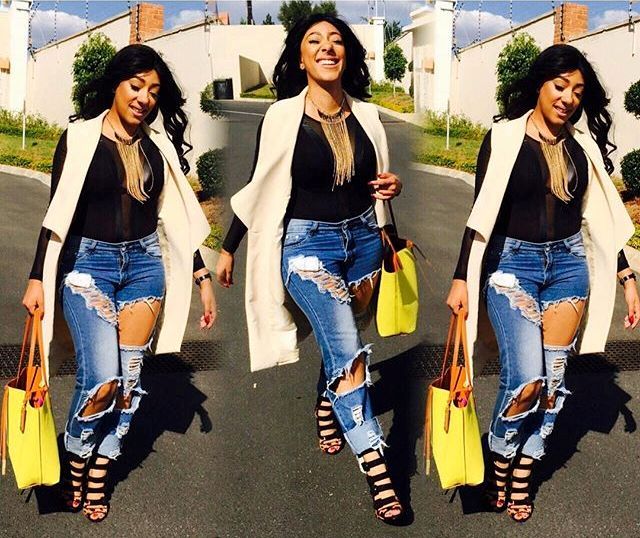 Although ripped jeans aren't everyone's cup of tea, they can't be avoided as they are the latest denim trend in town; and the raggedier they are, the better! Here is some inspiration on how to rock this shredded look, without looking homeless!
Take note!
Vanessa Matsena is super stylish! Her ripped jean look is effortless chic and classy! We absolutely love her double breasted blazer and matching clutch.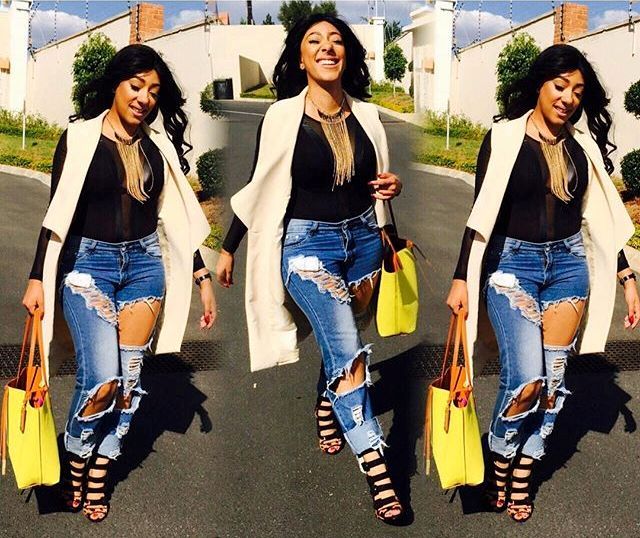 Be like Mbali Nkosi and pair your "rags" with stunning gladiator heels, a sheer body suit and sleeveless jacket; and you're good to go!
We're not too sure about this unflattering look on Minnie! Perhaps a light coat or jacket would have added more class!
Sashi always gets it right. This is the kind of "cover-up" we speak of! Sashi killed the look with her long length coat and gladiator heels.
We love Thick Leeyonce's confidence and she looks good in these ripped jeans! All that's needed is a fitted coat and she goes straight into slayage mode!
Judging from these celebs, the best way to style your ripped jeans is by simply adding a black top, warm coat and killer stilletos! With all this inspiration, will you be styling in the ripped jean look this weekend?