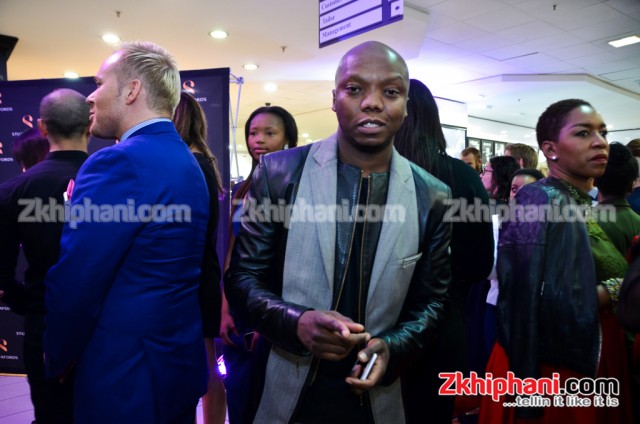 In case you missed what's been happening in the entertainment news this week, no need to worry 'cause we have you covered! Let's get straight into it! South Africa's favourite soap star, Connie Ferguson has left Generations: The Legacy….AGAIN! After filming her last episode this week, Connie took to social media to cryptically bid farewell to her fans; many of whom were devastated at the news of her departure!
While Connie has been mum on what her next move will be, we can only speculate that she'll be concentrating on Ferguson Films and working on giving us more hair-raising and entertaining productions!
In other news, while the country was still reeling from the news of Tbo Touch's resignation from Metro FM, the much-loved DJ helped ease his fans' wounds when he announced that he'll be throwing a farewell party with "all drinks on him"! In a Tuesday tweet, your boy practically invited all of Jozi to Kong nightclub on the 8th of July as a "show of his love"!
After reading all tweets it's only fair I show Luv. July 8th inviting you to my official farewell @KONG_urban All Drinks on me.!!!!

— Tbo Touch (@iamtbotouch) June 28, 2016
No further details have been given, by Kong or Touch, and we wait in anticipation for the party announcement!
Nandi Mngoma's star just keeps shining brighter! The gorgeous songstress revealed her new clothing line, Colour, to the world last weekend when she rocked up at the BET Awards in a beautiful monochome dress from her collection!
She garnered so much love that the line, which was only meant to start off locally, will now expand globally as a result of the international demand and massive outcry the frock caused on the BET red carpet. We look forward to the line's launch this August and celebrate Nandi's achievements!
And finally, newely-qualified sangoma, Boity Thulo, just keeps adding to her list of achievements! The star, who recently became a property owner, has now added a Mercedez-Benz GLA 45 AMG to her assets!
The car, which is well over R800 000, is a beautiful ride and we congratulate Boity on bagging another biggie in life!
What other celebrity and entertainment news made it in your radar this week?
Facebook Comments