Kanye West has done it again. The creator of YEEZY has successfully started a worldwide Twitter stir with the release of images of his latest creation, the Yeezy Foam Runner. Pictures of the shoes were recently leaked online to which lead them being officially showcased by The Face Magazine on their Instagram page. After making their first debut on North West's feet, it is highly evident that the shoe features interesting structure and design aesthetics that are both familiar and unfamiliar to us.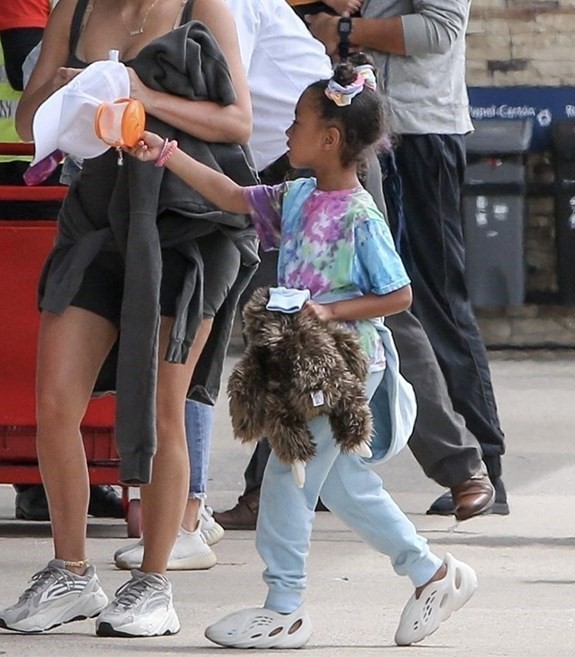 The clog-like Yeezy Foam Runner can be described as uniquely crafted slip-on shoe that incorporates intricately side cut-out designs. The all-white shoe also features a seamless transition between the sole section and the upper which is created through distinct sculpting. It is in this way that the shoe is said to resemble the appearance of the Adidas Yeezy Boost 700 – through the similar midsoles.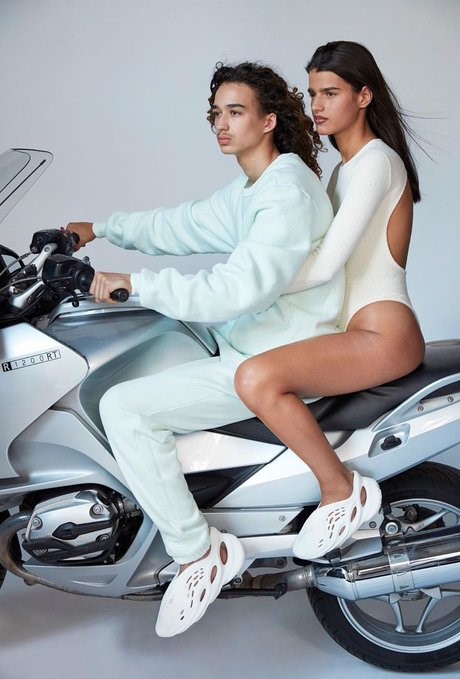 However, before choosing to poke fun at the unusual design of the shoe on Twitter, it is important to resist the urge keeping in mind the great success of Kanye West's Yeezy Sneaker Kingdom. It is without a doubt that Mr West is one who is continuously pushing and breaking boundaries when it comes to the design and uniqueness of his Yeezy sneakers as he incorporates what's new and trending with what's different. Therefore, given the popularity of the Crocs brand, it was only natural that West provided us with his unique take on the Crocs obsession. Despite worldwide scepticism towards Crocs, it undeniable that the brand is indeed having its moment in the limelight. In additon to the great comfort that Crocs provide, the main reason for their popularity is actually attributed to the shoe's unfashionable nature. It is this exact ironic element that has contributed towards the shoe's iconic style in the fashion world. So perhaps let's give the Yeezy Foam Runner a chance.
What do you think of shoes? Would you wear them? Let us know in the comment section below.