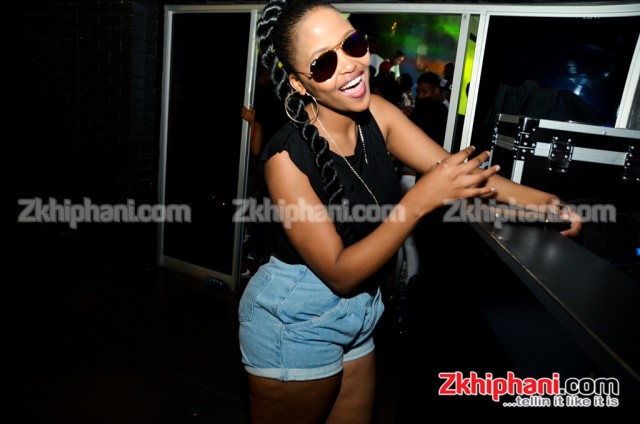 Summer is here and there are various outdoor events happening almost every weekend, So far we have visited various cities like Pretoria, Bloemfontein and Johannesburg and ladies have been bringing out their best summer outfits. We all know that women love to compete and show off their style, as seen on Instagram, women love taking "outfit of the day" pictures, looking for opinions and approval from their Instagram style community. As I was looking through different pictures from different cities, I wondered, which city has the best style? This is debatable however we have compiled a list of some random moments captured at recent events in Bloemfontein, Johannesburg and Tshwane.
Lets start with Bloemfontein…
These ladies sure know how to rock a pair of cut of shorts…
Apparently high waist jeans are "false advertising"? and it's an outdoor event not a wedding so a long "white" dress is a big no no…
Bloemfontein ladies sure do have a lot of confidence though…
Like I said they have a lot of confidence…
You can't go wrong with a fringe vest and a pair of Jordans…
Now let's move on to Joburg…
Ponytails, nose rings and ripped high waist boyfriend jeans! The 90s are back!
Flower crowns, off the shoulder blouses, chokers and high waist shorts…
Only Jozi girls can rock grey braids and colour with confidence…
City of effortless swag…
Style is naturally evident on these jozi streets, ladies are always well put together…
pretty girls everywhere…
A shirt dress with a pair of leather shorts put together to show us that less isn't always more…
Trends are a way of life in Joburg, it's either you beat them or you join them. Just make sure your own style shines through in a way that makes you stand out.
Lastly Tshwane…
If the memo says pool party, well then its only appropriate to wear swim wear…
Ladies in Pretoria also have a whole lot of confidence and are not afraid to show some skin…
I love the gladiator sandals…
Chain printed leggings are a big no…Yes,  we do love and appreciate a big stylishly dressed booty, we are not hating. Learn to dress it better.
Flower crowns are always a huge trend in summer, an easy way to update and accessorize your outfit but it'a also an easy trend to abuse…
Yes to the shoes!
Pretoria was known as the style capital "once upon a time" and I still believe that it is. The problem is that most people moved to Jozi! Take a look at the following ladies and see why we think the city with the best style is a toss up between Jozi and Tshwane…
Personally I think Jozi has a lot of creative people who are not afraid to push the limits and have fun with fashion. Tshwane has always been a city which follows its own rules and does not conform to the fast pace of world of "The cool kids" There is only a highway that separates the two cities hence its really difficult to separate the two and put them up against each other when they are so similar. Bloemfontein, just like all the other cities just follows the trends set by these two cities.