Who Wore It The Best: Pasi or Sarah?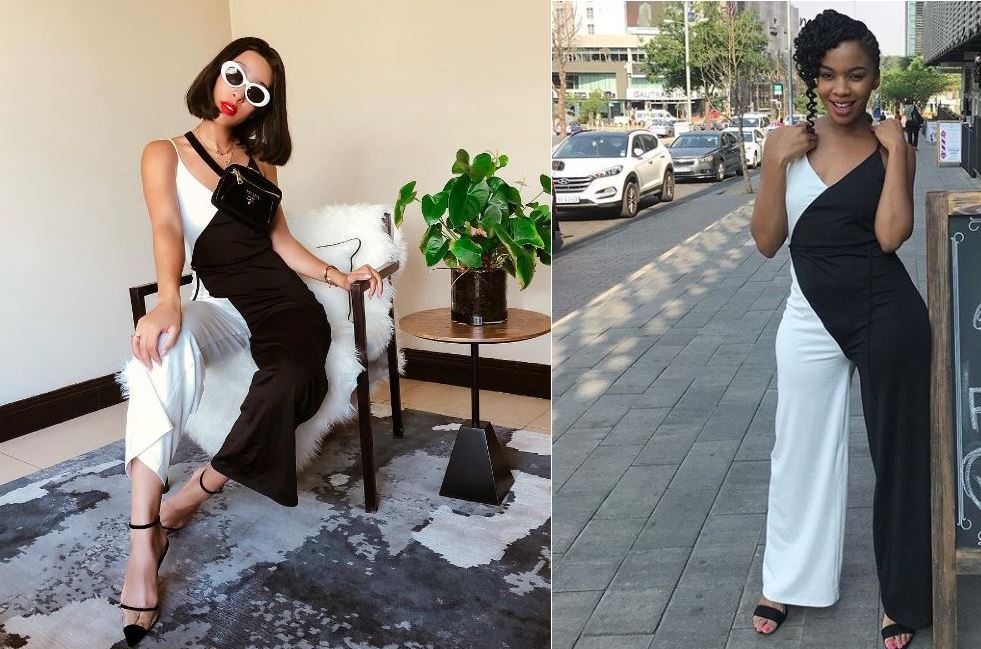 One outfit. Two beauts. You know the drill…
Most designers are eager to see their creations on the hottest celebs and in this instance, it's double entendre! Do you think both ladies rocked this jumpsuit? Or might we dare ask, who wore it better between Pasi Koetle or Sarah Langa?
Let's take a look at which star rocked this jumpsuit the best:
Fashionista Sarah Langa is known to turn heads with just her sheer presence. With countless options stacked up in her closet, the beaut stepped out in style in this monochrome piece.
Striking one of her famous poses, the trendsetter definitely owns this look and matches it with a designer Prada bag and black heels.
Actress Pasi Koetle is a lover of all things fine and dandy! Without a hint of accessories, the celebrated actress kept her look quite simple and opted to wear her gorgeous smile to compliment the outfit.
If you follow this vibrant mother-of-one, you best sure know that she loves showing off her yummy bod in classy pieces that compliment her stunning frame.
So who really wore it better? Do let us know on the comments section below.
Facebook Comments