Following the insurmountable success of his previous Orchestra show at Time Square, Pretoria in March. AKA is bringing it back but this time he is taking it down to the coast at the ICC in Durban. The Orchestra is a super bona fide event meant to allow AKA fans to experience the rich depth of AKA's music. The last Orchestra brought out all his peers that have seen him through his career as well as the new wave acts. This time around it only makes sense for AKA to bring out KZN's elite artists to the show. The lineup features artists; Riky Rick, Tipcee, Benny Maverick, DJ Tira and Dladla Mshunqisi to mention a few.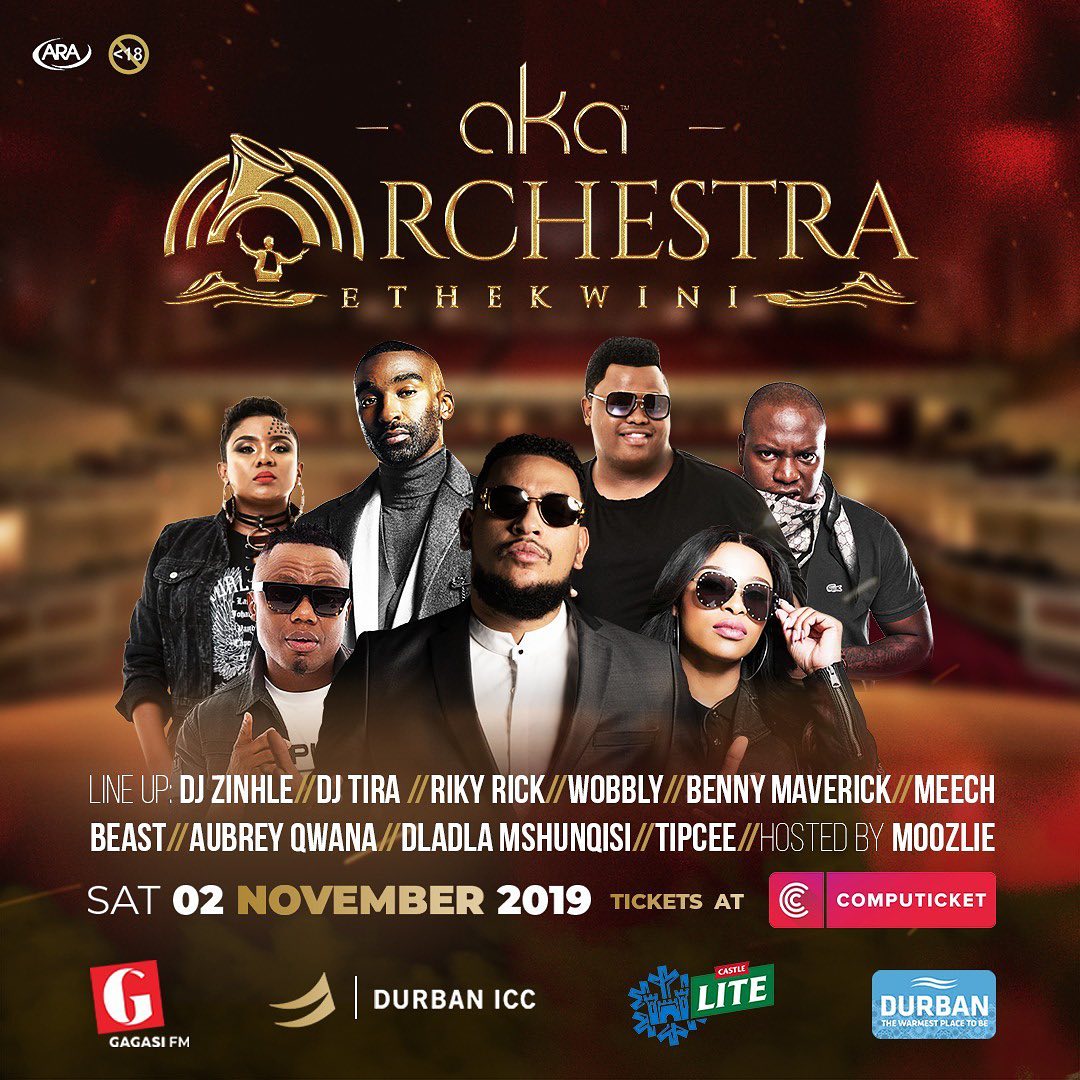 With just a day to go for Di Molti-Tsalented AKA Orchestra in Ethekwini this weekend and we going to give you a sneak peek of what to expect. For those who follow AKA on his socials, you probably have seen the videos he has posted of his rehearsal sessions with the Orchestra.
The World Is Yours
In this video, you see AKA and the Orchestra at work on the super smash hit The World Is Yours. If you heard the orchestra playing the tune without AKA jumping on it you would probably not recognize it. They have managed to break it down into its individual components and rearranged it and build it back up in an interesting fashion.
Main Ou's
AKA has added his newest track Main Ou's which features Cape Town rapper Youngsta CPT.
Jika
Another one of AKA's hits is getting the orchestra treatment and being elevated to highest unknown.
Check out Main Ou's and F.R.E.E here.