K.O drops cover art and tracklist for third studio album
K.O has finally unleashed the name, cover art and tracklist for his much anticipated third studio album which is set to drop in a week. Titled PTYUnLTD, the 13 track album will see K.O once again in the spotlight as he prepares a space for himself in the industry.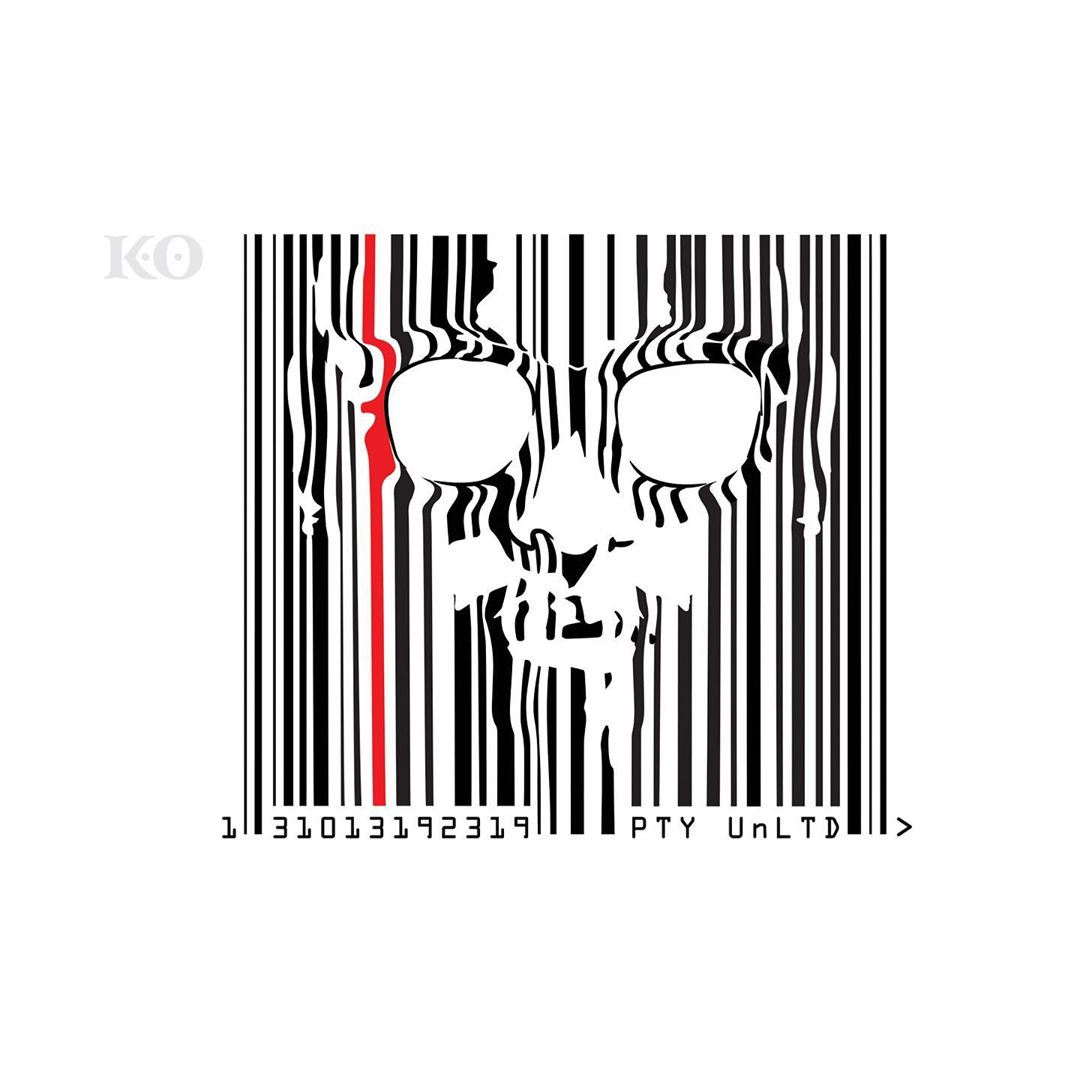 PTYUnLTD is an unusual name for an album and judging by what it means, the name is a fitting titled for the journey that K.O has been on for the past few years. Simply put, Pty (LTD) is a private company trading for profit which cannot offer shares to the public. The unLTD part of the album name could represent the unlimited skill set and what he generally has to offer as an artist. This album set to represent this. He says about what we can expect from the album:
"This album is influenced by so many different genres. There are some non-rap songs on the album that you're gonna hear., just me playing with the melody. PTYUnLTD is basically a mood that I'm selling to you guys".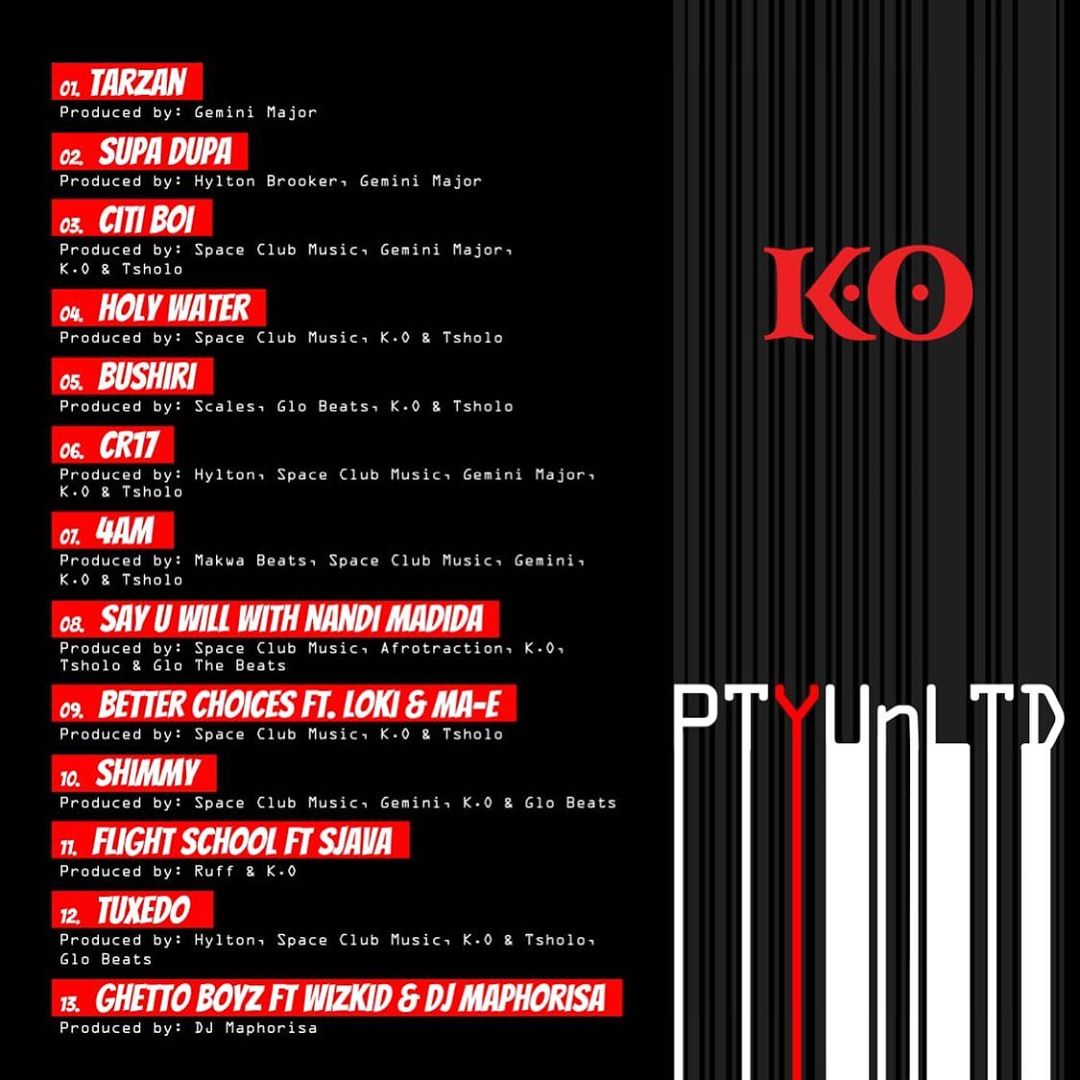 From the tracklist we can see that PTYUnLTD is a collaborative effort between K.O and a slew of producers who all bring their different flavours to the music. He worked with producers Gemini Major, Makwa, Scales, Glo Beats among others . The album also has a fair share of features with Sjava, DJ Maphorisa and Wizkid making the cut.
"It's not just about putting out a record that can make people dance. I want to touch people's emotions. I want to make stuff that people can meditate to, work to, make love to. You are getting a mash-up of all those things on this next album," he shares.
PTYUnLTD is set to arrive on the 27th of September.