Nelson Makamo presents Blue, an independent exhibition that's been in the works since 2017
Globally recognised and collected, acclaimed South African artist Nelson Makamo opened his first independent solo US exhibition. The body of work is titled BLUE with the show opening this past weekend.
Read more: Nelson Makamo Hosts Solo Exhibition – BOTHO MOTHO BATHO; His First In 5 Years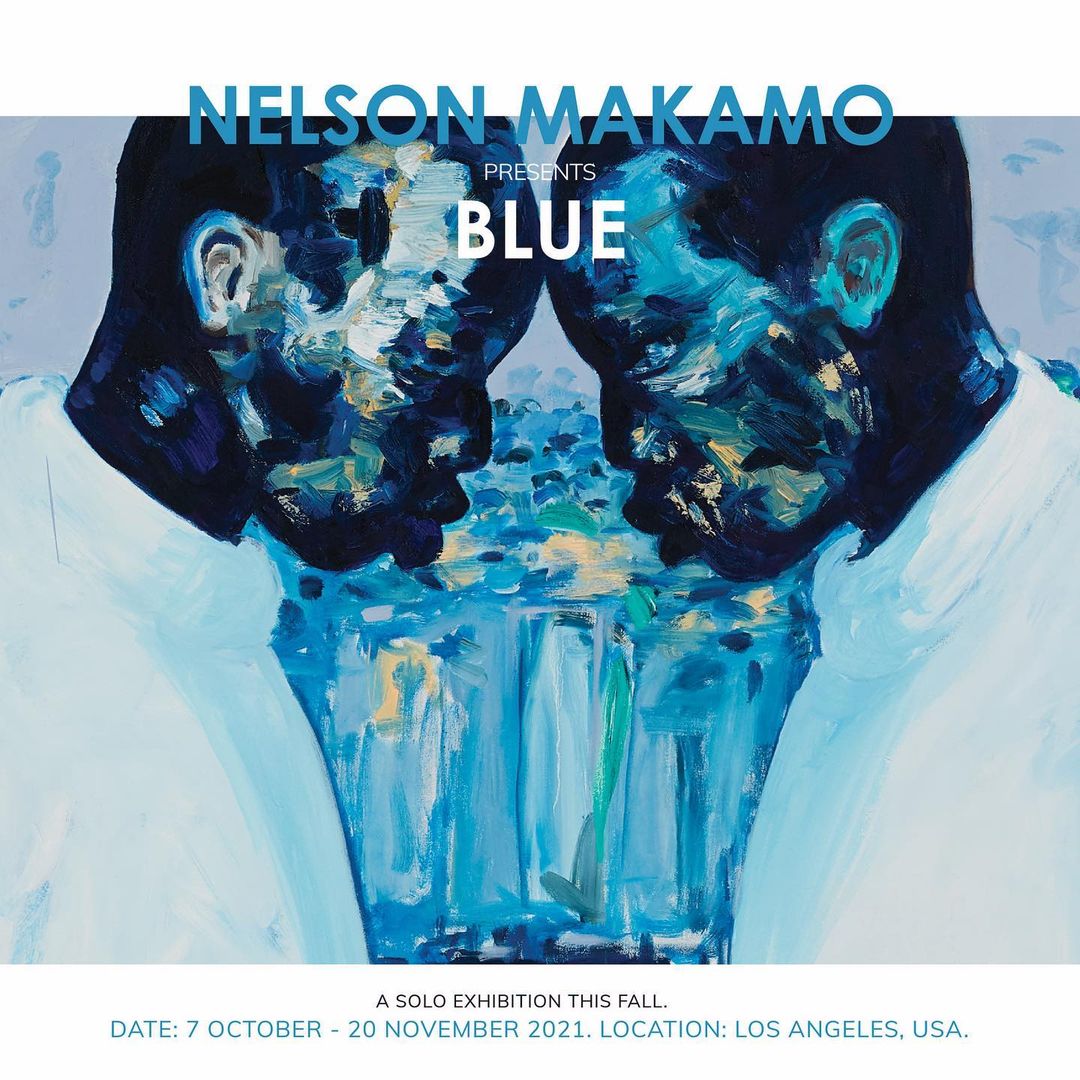 In plans since 2017, the exhibition has been put together independently. Blue is brought together by an all-female group of dynamic and progressive Black professionals. They helped curate this landmark show. Due to the diversity in the contemporary art landscape in inner city Los Angeles, Nelson and his team ultimately selected this location earlier this year to showcase his first US solo exhibition.
"Finally my own independent international show here in L.A., it actually feels great. When the team and I initially started the conversation about this show in back in 2017, we didn't realise the hard work and commitment that would do into it. And what a journey it's been!" he exclaims.
"It's about connecting artists on a global platform through this exhibition"
The exhibition successfully opened this past weekend, Nelson has stated that he wants his work to resonate with people from all walks of life. "With the latest piece of work BLUE, we don't only want to share our story, but invite people to the exhibition to be a part of the conversation. As much as I live on the African continent, I don't want my work to only have a frame of where I live in South Africa", he explains.
Currently one of the world's most sought-after visual artists of our generation, this well celebrated 39-year-old South African artist has managed to solidify his iconic artistic signature, steadily placed him on a global stage.
Nelson Makamo's artwork has resonated with a global audience over the past decade. His work has featured in various prestigious public and private exhibitions and collections in countries across the African continent, Europe and recently New York City.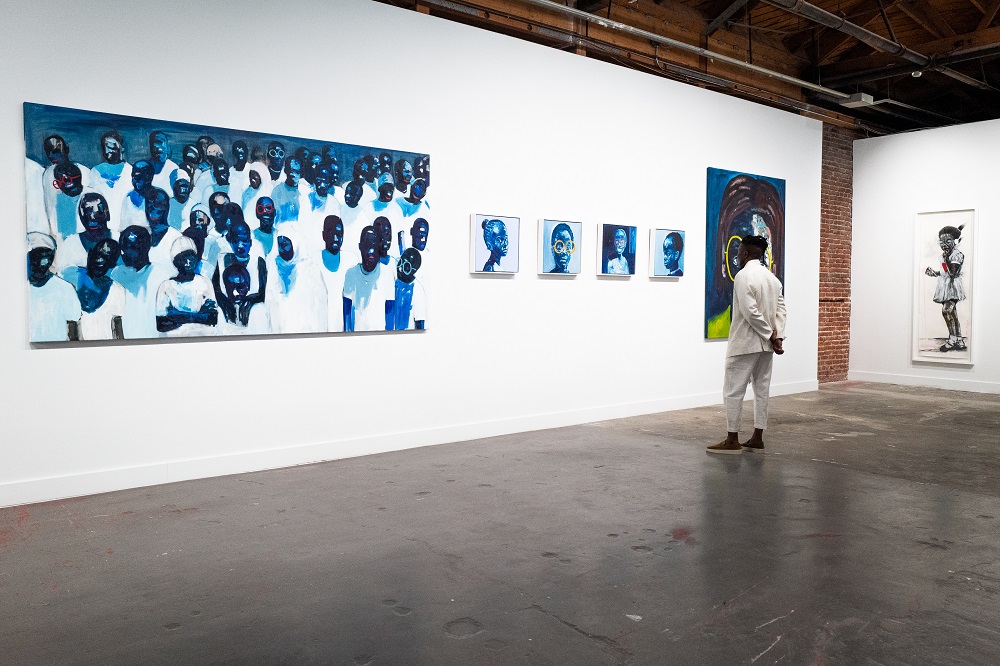 "It's about connecting artists on a global platform through this exhibition. And lastly like all my previous work, the underlined theme of this exhibition is about HOPE. When you think about the future, you think 'HOPE. Looking forward to how the world received BLUE!"
To visit the show, guests can sign-up via www.nelsonmakamo.com.