Yeezy is by far one of the most successful brands to hit the fashion retail market. With recent claims by Forbes detailing that Kanye West's brand, Yeezy is expected to top $1.5 billion in sales this year, it no doubt that West is making some serious money moves. Besides the brand's financial success, Kanye West wants to make his brand more eco-friendly adding that he would like to see Yeezy create and develop its own organic fabrics.
In an interview with Zane Lowe for Beats 1, Kanye West expands on his ideas in transforming Yeezy into a sustainable modern brand for the future.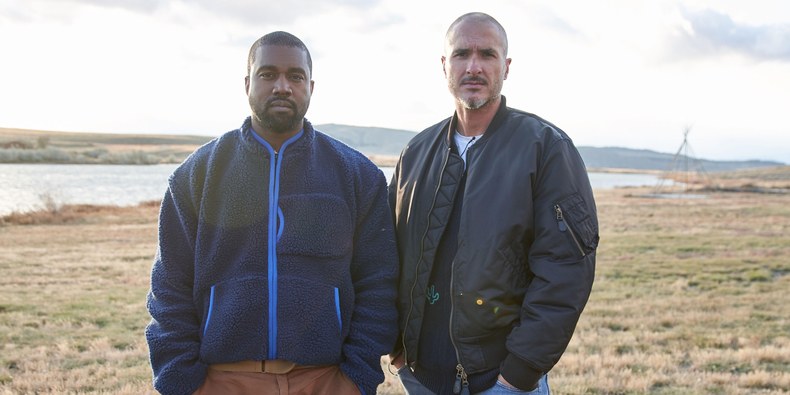 "I was looking for a place to set up the Yeezy campus. I was like wow, these are actually the Yeezy tones right here. It actually is the palette. We're building farms here because of the climate and because of the soil and hydroponic cotton, wheat, hemp and we're developing our own fabrics so we're going to go from seed to sow from the farming table so we  can see the entire process."
Not only will the element of sustainability run through the apparel side of Yeezy, but it will also extend itself across to the sneakers and shoes. At the Fast Company Innovation Festival, Kanye West along with head designers at Yeezy, Steven Smith revealed the algae Yeezy shoe prototype. Although the shoe itself is not made from 100% algae, the EVA (petroleum-based ethylene-vinyl acetate), that the shoe is partially made of will be blended with foam from freshly harvested algae.
"Eco concerns are intersecting with what we do, and this is just the beginning of the future that Kanye envisioned for us to start working on and creating and challenged us to do"
Sustainability is the future and Yeezy is taking action to represent that. It still has not yet been confirmed as to when the algae Yeezys will be made available for sale.