In a remarkable achievement, Young Stunna has been named among the top 30 next-gen African creatives and visionaries. The talented musician took to social media on Friday to share his excitement and gratitude for being recognized in this esteemed group. Young Stunna expressed his deep sense of honor for the recognition and extended heartfelt thanks to all those who have supported him on his musical journey.
To be named among the top 30 next-gen African creatives and visionaries is a significant milestone in Young Stunna's career. It is a testament to his exceptional talent, unique artistic vision, and unwavering dedication to his craft. With countless hours spent honing his skills, crafting compelling lyrics, and delivering captivating performances, Young Stunna has emerged as a true force to be reckoned with in the African music scene.
The recognition bestowed upon Young Stunna serves as validation for his hard work, perseverance, and creative brilliance. It acknowledges not only his musical accomplishments but also his ability to inspire and leave a lasting impact on his audience. Young Stunna's music reflects his passion for storytelling, his commitment to making a difference, and his willingness to push boundaries and explore new frontiers in the industry.
Thrilled to share some incredible news! I'm very honoured to be selected as one of the Top 30 next-gen African creatives and visionaries," he wrote.
"It's inspiring to see our diverse voices shaping global culture. God bless everyone who has supported my journey A. Let's keep pushing boundaries together!
AKWANDE," Stunna added.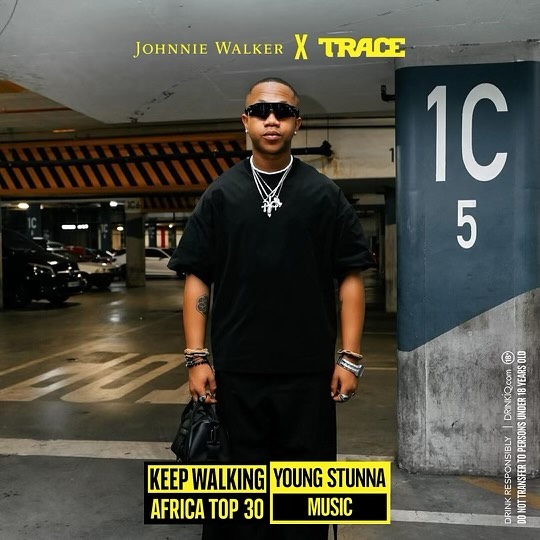 Main Image: Instagram