Months after the announcement of the illustrious campaign partnership between Capetownian rapper YoungstaCPT and SA premium can manufacturing giant CAN DO!, the thrilling documentary is finally set to hit the smalls screens!
The 25-minute film insert, produced by Pineappletop Films and co-directed by writer/filmmaker Fred Kayembe, and cultural aficionado Vaughn Thiel, kicks off the "Unbreakable Stories" series: an exciting initiative that aims to "celebrate the unbreakable nature of the South African youth, through highlighting the many compelling, personal stories of some of the most exemplary figures in youth culture today," says to CAN DO! Marketing Manager, Sine Mkhize.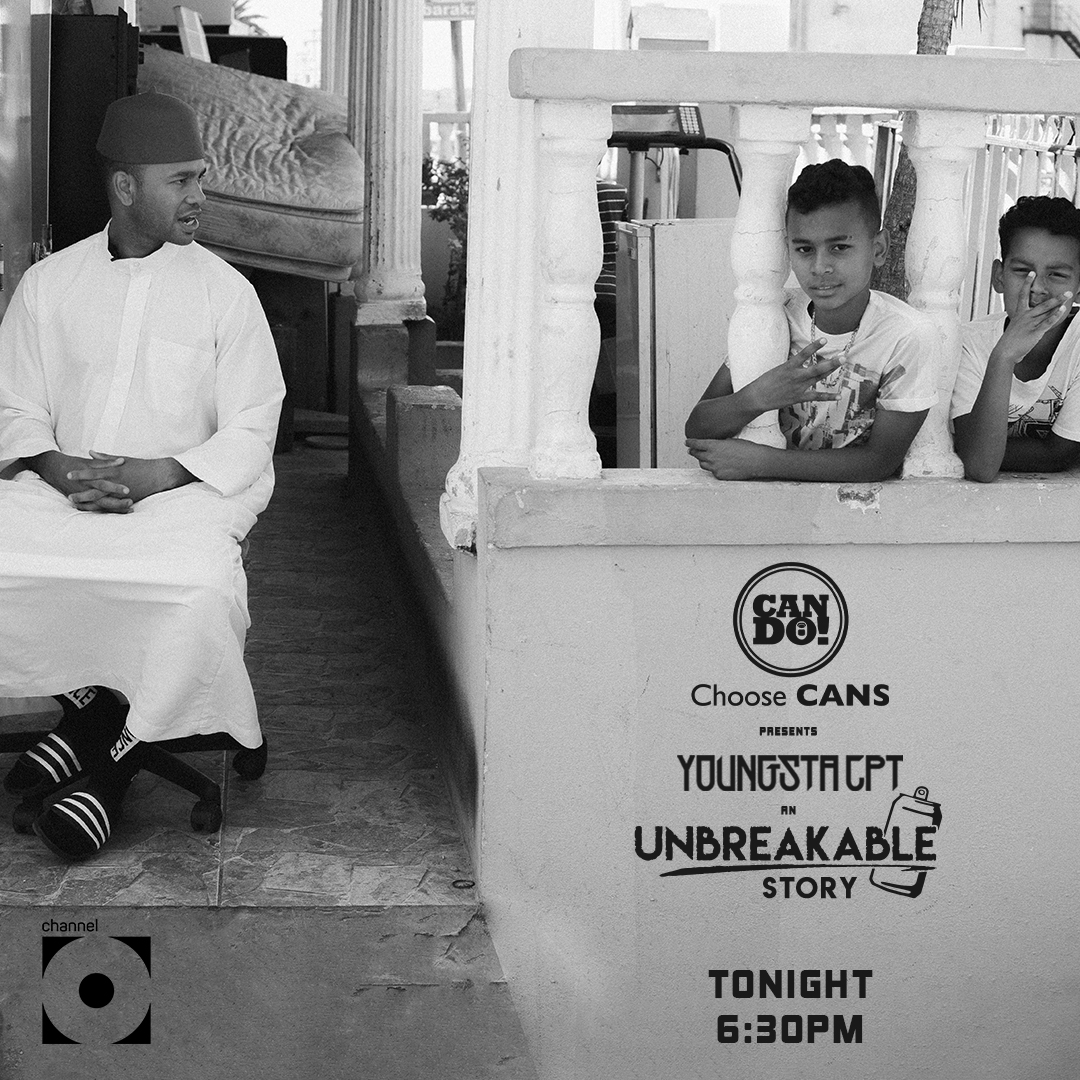 The biographical effort – featuring cameos from AKA, Ganja Beatz, Riky Rick's Cotton Fest, Kay Faith, among others – chronicles the veteran emcee's remarkable journey to the release of his critically acclaimed 2019 debut album 3T, after an unprecedented 30 mixtapes in 6 years over the span of his decade-long career.
"Music is so powerful. Particularly in South Africa, it's really encouraging to have witnessed hip hop culture go from infancy to a place where we can celebrate our culture next to the that of the best in the world," says co-director Vaughn Thiel. "But so many of us celebrate the victories – plaques, international tours, the money – without understanding the often arduous journey that affords us these things. Working on the documentary was humbling experience because it forced us to appreciate the process," adds Fred.
CAN DO! Presents YoungstaCPT: An Unbreakable Story will premiere on Channel O (Channel 320 on DSTV) on Tonight, at 18:30.