Hey there, tech-savvy fam! We got our hands on the Galaxy Z Flip 5, and we're stoked to share the lowdown. Samsung's latest foldable wonder has us doing a happy flip—quite literally!
Design & Display: Foldable Fabulousness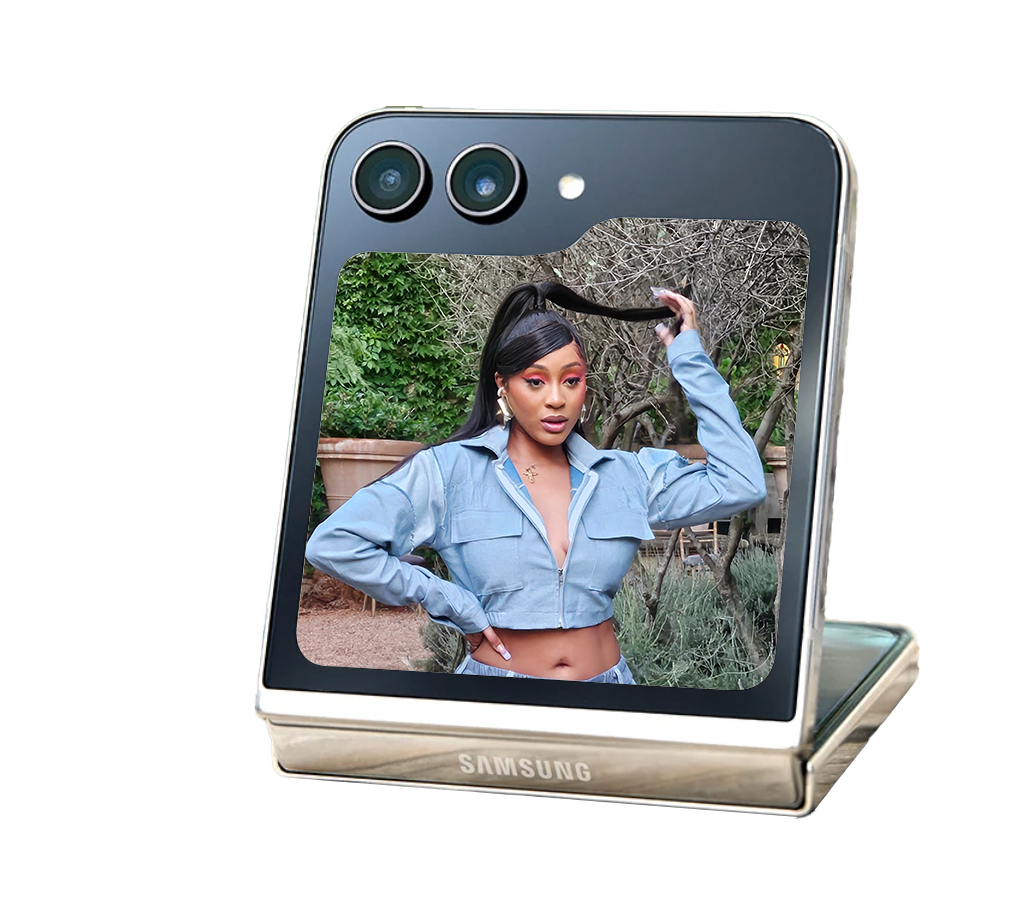 The design of the Galaxy Z Flip 5 screams 'chic'. It fits right into your pocket and when unfolded, the display opens up to a world of possibilities, now 3.78 times larger with the improved Flex Window. Customization options galore! We're talking cool clocks, stylish frames – personalization game strong.
Camera: Picture Perfect Every Time
If you're a selfie aficionado, you're in for a treat. The Flex Window lets you capture high-quality selfies and creative shots hands-free. Nightography just got a boost, making low-light photos pop. No more FOMO with Dual Preview and Auto Framing – everyone's in the shot, looking fabulous!
Performance & Functionality: Smooth Sailing
The AI-powered camera enhancements make every photo Insta-ready. Editing is a breeze with Flex Mode. And have you tried Multi Widget View? A pinch of the screen and you're controlling music, checking the weather, or catching up on stocks – all in one glance. Effortless!
Personalization & Protection: Make it Yours
The Flipsuit Case takes personalization to a whole new level. It's not just about protecting your device; it's about matching your style. NFC cards are game-changers, and they match your Flex Window design. Talk about a personalized swag!
Flip Your Way into the Future
Samsung's Galaxy Z Flip 5 isn't just a smartphone. It's an expression of you. A foldable marvel that amplifies your creativity and lets you make a statement. It's compact, it's stylish, it's a game-changer.
Flip into the future with the Galaxy Z Flip 5 – the future's literally in your pocket!