As we transition into the vibrant and warm season of Spring we bring you the latest fashion that the season has to offer.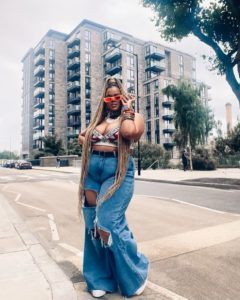 Ready for the warm spring season we have the beautiful and talented DBN Gogo giving us major looks with this vibrant outfit. The DJ Styles up a classic pair of high waisted bootleg jeans with a colorful crop top from popular South African fashion brand, MaXhosa Africa. To finish off the look, she then adds a fiery pair orange shades from Gucci.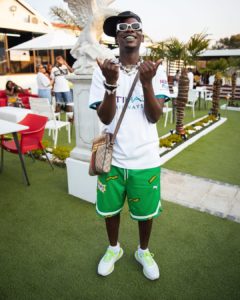 Next up, we have the energetic Blxckie giving us chilled vibes in this shorts and t-shirt combo. The popular local rapper and musician sports a pair of green printed Puma shorts that he matches with a complementary white Puma t-shirt. As for the accessories, Blxckie then completes the outfit with a Gucci crossbody bag, some white shades and a fresh pair of kicks.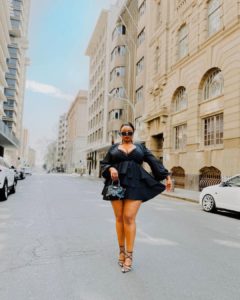 Also rocking the fashion scene we have the gorgeous Thickleeyonce looking amazing in this black layered frill dress by the fashionista's clothing brand, Lee Bex of which she co-owns with Rebecca Garande. Miss Thickleeyonce then  adds a pair of black strappy heels, a bag and shades to finish off the look.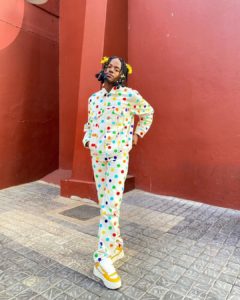 Then, coming through with the vibrant colours we have the very stylish Leago Scars gracing our feeds with this vibrant polka dot two-piece outfit of which he styles with some yellow flowers in his hair.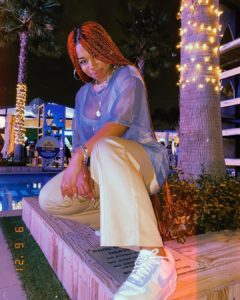 Lastly, we have the stunning Shasha looking absolutely amazing in this baby blue fit. The talented musician styles up a pair of beige trousers with a translucent blue t-shirt that she pairs with a bralette. And to top it all off, she throws on a pair of matching baby blue kicks from Nike and some golden jewelry accessories.