Zoe Modiga's VOICE is amazing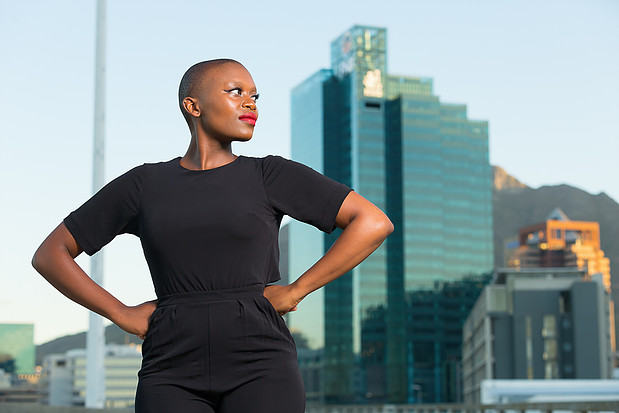 Work hard and dream big! These are the words that come to mind when I think of all the people that motivate and inspire me. It's people whose back-story encourages me to want to push further and become a better version of myself. Today's motivation Monday inspiration is soulful songstress Zoe Modiga. I went on an internet search because I was trying to find out more about her and trust me, it was not difficult at all. There is nothing more beautiful than witnessing someone who has been slowly and surely making a mark in the music scene.
Her full name is Palesa Nomthandazo Phumelele Modiga but she's nicknamed Zoe. She was born in Durban but she was raised in Pietermaritzburg by a family of academics. From the interviews that she has done, she speaks about how her love for music started from a young age and that is why she chose to pursue it. She attended the National School of the Arts in Braamfontein, Johannesburg. She later pursued her love of music all the way to Cape Town where she completed her degree in jazz vocals at the South African College of Music, UCT.
Zoe's talent and relentless pursuit of fortifying her identity as a singer and songwriter has made her stand out. She has shared the stage with some of the most unique and celebrated artists in the country. Some of these artists include the likes of Gloria Bosman, Matthew Gold, The Kiffness, Breakfast Included, the Frank Paco Art Ensemble, Mark Fransman, Sibusiso Dhlamini, Marcus Wyatt, Benjamin Jephta, Tshepo Tsotetsi and many more. In addition, she has had an amazing opportunity to be part of some of the most prestigious festivals in the country such as the Aardklop Festival, Artscape Youth Jazz Festival, UCT Jazz Festival, Joy of Jazz and The Cape Town International Jazz Festival.
What makes Zoe incredible is that she aspires to pursue a multifaceted career where her singing, songwriting and performing is challenged, revered, inspired and influential. She won a SAMRO music scholarship in 2015 that gave her opportunity to study anywhere in the world but she instead turned it down in order to enter The Voice SA. She is currently slaying as part of the top 8 on The Voice and it looks like she might actually win the entire competition. Look out for her!
She is only 22!!! How inspiring is that?
Check out music from her below.
Facebook Comments